Arizona is a no-fault workers' compensation state, meaning insured workers will receive medical benefits and compensation regardless of who is at fault.  Arizona state law requires employers to provide workers' compensation for all employees. This covers full-time, part-time, minors, immigrants, friends, and even family members. However, independent contractors, domestic workers in a private home, and casual employees who are not part of the regular operation of the business do not require workers' compensation. 
What does workers' compensation cover?
In a no-fault state, when an employee gets hurt, they are eligible for medical and compensation benefits for work-related accidents regardless of who was at fault. Most injuries are covered as long as the injury occurred during employment. Even pre-existing injuries, temporarily or permanently aggravated by a work-related accident, are eligible for compensation.
When an Arizona employee gets hurt or sick on the job, they may be compensated for:
Coverage for all medical expenses relating to the injury

Temporary wage compensation for time off to heal

Short-term partial disability if able to work in a reduced capacity

Short-term total disability for those not able to work for a period of time

Permanent compensation for partial disability where the employee can work at a reduced capacity

Permanent total disability where the employee is no longer able to work

Job retraining for severe injuries

Death benefits if the employee dies on the job or the result of the on the job injury
What do to when injured on the job
If you are injured on the job, seek medical help first thing.  Report the injury to your employer as soon as possible. When you advise your employer of the injury, they must report the incident to their worker's comp insurance carrier and the Industrial Commission of Arizona (ICA) within ten days. You must file a claim within a year of the injury or when you become aware of the condition resulting from the injury.
How to file a claim
You can file a claim on your own behalf. The doctor treating you can file the claim. The attorney can file the claim for you if you have hired an attorney.
Why do you need an attorney?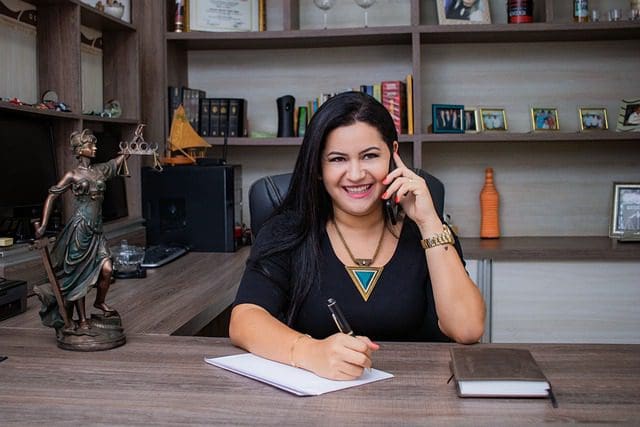 If Arizona is a no-fault workers' compensation state, why do you need an attorney? The worker's compensation law is very complicated. The employee must meet all deadlines to keep the claim from being denied. If you miss any of them, you could lose your benefits. A Workers' Compensation Lawyer in Arizona can advise you on all matters pertaining to your case.
Even if your claim is accepted for benefits, it does not mean you will get all the benefits you should. It may not be provided even if the doctor has requested specific treatments or compensation. An experienced workers' compensation attorney can help you get the benefits you should receive.
Sometimes, the insurance carrier may want you examined by a doctor of their choice. These mandatory appointments could determine if you receive additional benefits or close your case. Consult your attorney on all matters.
Once your doctor discharges you, your benefits will need to be determined according to Arizona laws. Don't rely on the insurance carrier to calculate your benefits. Let your lawyer work with the insurance company.
Summary
If you are injured on the job, you must report the incident to your employer as soon as possible. You must file a workers' compensation claim within one year after the injury. As a no-fault state, the laws in Arizona can be complicated. It is advantageous to hire an experienced attorney to handle your claim. They can explain your rights and file the claim for you. They can also negotiate with the insurance carrier so that you receive the benefits to that you are entitled. Your attorney will guide you through the process from first filing your claim to receiving your first benefits.
Featured Photo by RODNAE Productions: https://www.pexels.com