A well-decorated and well-appointed bedroom has great importance in your life. The bedroom is a private part of your house where you may allow selected guests only. It is your personal quarter; therefore, it needs your attention. You are free to design it according to your preferences without any pressure. Create a dreamy bedroom where you will want to spend more time and enjoy a full night's sleep so that you wake up refreshed in the morning.
People often make a mistake by designing their bedroom according to their guests. Remember, you will spend maximum time in your bedroom relaxing, reading, recharging, etc. For this reason, you are completely free to decorate your den with soothing colors, beautiful bed sheets, and a stylish headboard.
Beautiful Headboards
The headboard is an important decision in your room. It will be the focal point and introduce style and an instant change in your room. By selecting the right headboard, you can add some colors to your bedroom or make it cozy and dreamy. Fortunately, headboards are available in different styles and designs. 
People often wonder where to buy single bed headboards. Remember, you will get lots of options for your single and double bed in the market. Feel free to choose between a Moroccan headboard and a colorful headboard. Rustic and textured headboards are also available. You can create some storage for your books or medicine box in the headboard.
Choose Everything According to Space
There is no need to worry if you do not have a spacious bedroom. You can decorate it accordingly, such as replace a big table with a stool. The sconces are great options to save space. You can mount them on a wall near the bed. It will decrease the need for a side table to put a table lamp.
If you cannot afford a standard upholstered bench near your bed, you can replace it with a wooden design. In this way, you can introduce a classy, rustic flair to your room.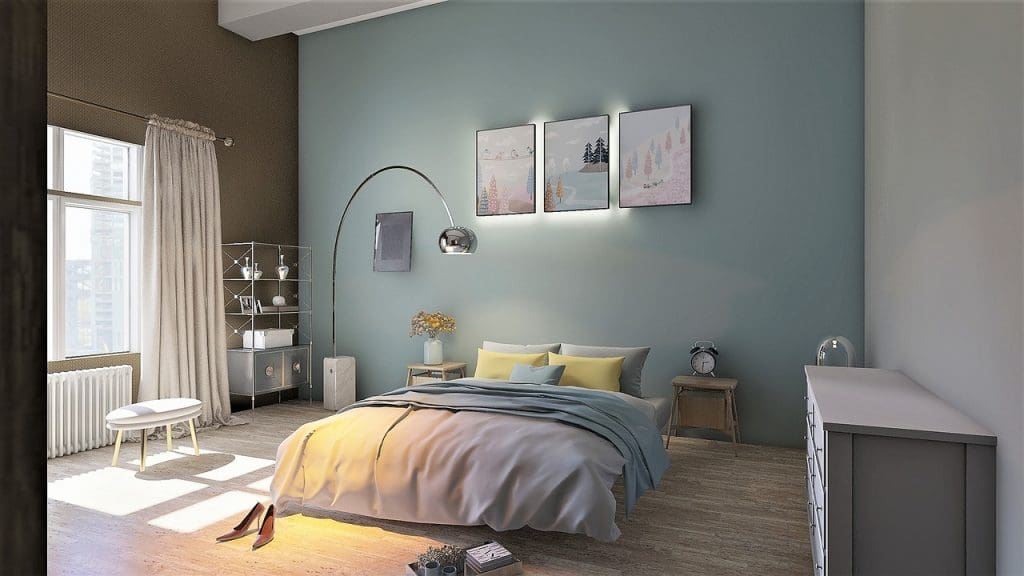 Experiment with Your Wall
With beautiful wallpaper and wall hangings, you can connect the entire theme of your room. Bright and bold or cozy wallpaper can cocoon your bedroom. There is no need to cover the entire wall because you can choose a specific portion to make a bold statement. 
For wall hangings, you can choose matching frames. To save money, buy black frames because these will help you to swap in mementos, artwork, and photos to change the pace. You are free to create a wonder wall in your bedroom because numerous options are available. Feel free to decorate this wall with your family photos.
Change Curtains
To change the inside view, you can buy new curtains for your room. Your new panel must hit the sill or floor and cover the entire window. Remember, you can change the entire vibe of your room with beautiful curtains. Try to choose dark colors to control outside light and improve your sleep.
Luxe Bedding
You can give your bedroom a cozy and dreamy feel with throw pillows and beautiful bed sheets. Luxe bedding induces deep sleep because they are smooth and less abrasive. It will give you the sensation of sleeping on clouds. For a stress-free and sound sleeping experience, you can try luxury bedding in your bedroom.
Featured Image by Thomas Meier from Pixabay