Urban property developments are an ever-growing part of the property market. Many individuals have made investments and made lucrative returns. While people may not realize what urban development entails, it is something that every person has visited or will visit at least once in their life. 
Urban property development refers to building renovation that will result in the building being used for a use other than its initial intended use. Regardless of the new use, it is essential to note that urban developments are prevalent in major cities around Australia, particularly in Sydney and Melbourne. 
Among the most common types of alterations or renovations being done to a building are those that allow it to be used as a boutique hotel, restaurant, or bar. It is not just large cities with urban development. These spaces are often seen in smaller towns with many tourists and locals alike.
Higher ROI 
Urban development is one of the most lucrative developments around, with many people who have made a hugely successful return. This is because these developments are excellent for business and cause an increase in community spending. The property will become worth a lot more once it is converted, so much that there are often government subsidies available. 
Increased Spending in the Community 
People will flock to these establishments, usually new and modern, with places to eat, which means they are more willing to spend money within the community.
Community and Social Enhancements 
Urban property development often means that a boutique hotel, restaurant, or bar will open in the area. Besides increasing community spending, this also leads to increased socializing with friends and family.  
Government Subsidies 
Many municipalities are willing to give incentives to developers who renovate buildings into hotels, restaurants, or bars. This means that you can expect a higher ROI.
What Should You Look for When Investing in Urban Developments?
Urban property developments are subject to specific legal provisions and legislation. When investing in urban development, a few things are essential to be aware of, which include:  
Risk Related to Renovations and Repairs
As with all types of development, urban renovations carry risks. This includes the risk involved when investing in renovation with no prior experience or knowledge. 
You must research the building, its location, and the developer before signing any contracts. If the project involves excessive repair and renovation costs, it's best to reconsider your fund flow.
Location of the Property
Urban renovations only tend to be successful in areas frequented by locals and tourists alike, meaning that it is essential that you do your research and find the perfect opportunity. This may be a high trafficked area such as a downtown location, or it could be something of relative seclusion.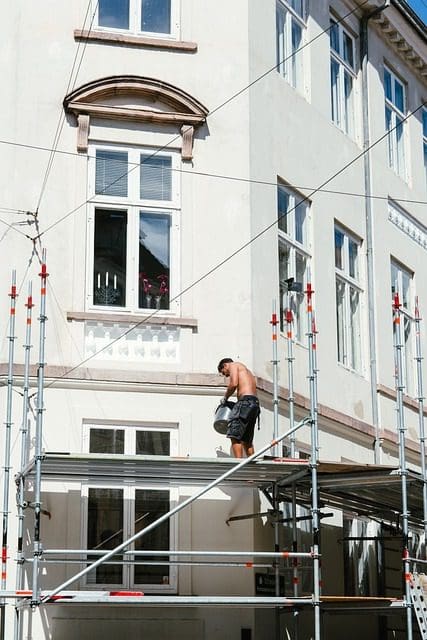 The Perfect Developer for the Urban Development Project
It is perhaps the most important thing to consider when investing in an urban property development project. You not only want to ensure that the developer has experience with the type of development you are looking to invest in, but their record is clean with no reports of failure to complete projects. 
This is because it takes a great deal of time and money to complete urban property development. This means that you would like the project to be completed with as little hassle and stress as possible.
Work Through an Online Platform
While you may think that the best way to invest in an urban property development project is by asking around or word of mouth, it is actually not the modern means; while asking around and talking to friends may work for smaller projects, you cannot expect anything on a larger scale. 
So, finding developers who can construct dozens or even hundreds of potential locations is nearly impossible. It is where an online platform comes into play. You can easily browse through potential opportunities with ease, allowing you to find what you are looking for.
It is vital to note that the specialized online platforms will often offer a large number of high-quality opportunities which would be otherwise extremely difficult to find. 
While you still want to ensure that the developer is reputable and the project is viable, using an online platform can provide you with a better chance of finding a great opportunity.
Final Thoughts
If you are an aspiring property investor looking to make money from property investments, urban property developments may be the answer. They give you a higher ROI and help you create a strong return on your investment. You must find the right project with the right developer to ensure that your investment will pay off as expected.
Featured Image by PublicDomainPictures from Pixabay