Are you in the process of moving and need to find a reputable moving company in Malaysia or another location? If so, you're likely wondering how you can compare different companies and make sure you are getting the best deal. It can be hard to weed out the bad companies from the good ones, but don't worry – we've got you covered! In this blog post, we will discuss foolproof ways to compare moving companies and ensure that you are making the best decision for your needs.
Compare moving company quotes
.
The first step in comparing moving companies in Malaysia is to request quotes from several different providers. This will give you a good idea of the range of prices that are available. Be sure to ask for an estimate based on your specific needs, such as the size of your home, the distance of your move, and the number of items you need to be transported. 
It's important to note that you shouldn't automatically choose the cheapest company. Instead, focus on finding a provider that offers quality services at a fair price. This is because the cheapest company may not be the best option for your specific move as they may not have the necessary experience or equipment.
By requesting quotes from several different providers in Malaysia, you can ensure that you are getting the best deal possible.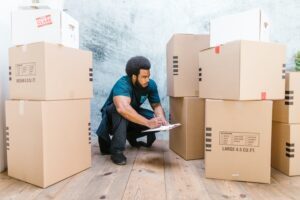 Compare Moving Company Services
When comparing moving companies in Malaysia, it's important to compare the services they offer. This will help you determine which company is the best fit for your needs. You want to make sure that the company uses professional movers, provides insurance, and has a good reputation.
You can get a better idea of what each company offers by reading their website or calling them to ask questions.
An example of this is reputable moving companies such as Mr. Mover Malaysia uses the latest and high-quality equipment for transportation and loading/unloading your belongings. This is important as it ensures your belongings are transported safely and without damage.
When comparing services, be sure to ask the following questions: 
What type of equipment do they use? 

How many movers will be making the move? 

Are they insured? 

Do they offer packing services? 
Once you have a good understanding of the services offered by each company, you can make a decision about which one is best for you.
Compare moving company reviews
It's also important to read reviews of different moving companies from Malaysia before making a decision. This will give you a general idea of the quality of services offered by each provider. Be sure to look for reviews that are both positive and negative, as this will give you a well-rounded view of the company.
To find reviews, simply do a Google search for the name of the company and "reviews." This will bring up any reviews that have been written about the company online. You can also check websites like Hotfrog to read reviews from real customers.
By reading reviews, you can get a sense of what to expect from each company and make an informed decision.
Conclusion
Comparing moving companies can be a daunting task, but with these foolproof tips, you can make sure you are making the best decision for your needs. By requesting quotes, reading reviews, and comparing services, you can feel confident in your choice of provider. 
Featured Photo by cottonbro from Pexels