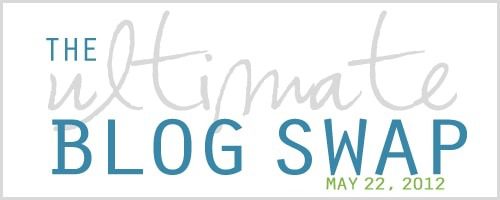 Today is the second Ultimate Blog Swap, and I'm so excited by the quantity and quality of the blogs who are participating! With more than 100 blogs signed up for today's swap, you're sure to discover some new favorites along the way, so grab a cup of coffee, pick a random blog from the list below and start blog hopping!
Here's how it works: Each blogger listed below is posting on another blog today and, in exchange, someone else is posting on their site! That means, theoretically, that you could start anywhere on the list and follow their Blog Swap links to find another great post and then another and then another.
Enjoy!
| | |
| --- | --- |
| | <a href="http://practicallypatientlyparenting.wordpress.com/2012/05/22/mommy-efficiency-how-to-get-out-of-the-door-before-its-time-to-come-home-again/" target="_blank"Practically Parenting |
Do you want to be notified next time we do an Ultimate Blog Swap? Sign up here!