Life insurance can help protect your family financially after your demise. However, few people take the policy because they think it is expensive. Life insurance is not as costly as it seems, and it has its advantages and disadvantages. The main benefit of getting a life insurance policy is that your family gets financial security. The main drawback is that you have to pay premiums and, you will not benefit directly from the policy. If premiums are an issue, you can contact your insurance company and get a quote. 
One of the popular life policies you can get is term life insurance. This policy is set for a specific period. If you die within that period, your beneficiaries get the benefits. If you outlive the policy, you have the option of terminating the policy and forfeiting the benefits of renewing it and paying higher premiums. Most people who take term life insurance policies are parents who want to leave an inheritance for their children. 
For you to enjoy the benefits of life insurance, you need to invest in it. Keep reading to learn more about the pros and cons of getting a life insurance policy.
Benefits of having life insurance
Financial security for your family
Death affects families in more ways and not just emotionally. If you are the sole breadwinner, your family can end up wallowing in poverty. To prevent this from happening, you can get a life insurance policy. They will get death benefits, and the funds can even help support your children's education and take care of debt. The beneficiaries can get a financial boost to help make things easier as they adjust to life without you.
If you have a term life insurance policy, you can use it as an income replacement for the time you will be unable to provide for your family. 
The policy can cover your last expense
Some life policies cover your last expense. Funerals are expensive and, for you to have a decent send-off, your family will have to part with a sizable amount of money. However, you can get a policy that provides for funeral expenses. That will help your family send you off, knowing they don't have to empty their wallets. 
There can be coverage for terminal illnesses
Several life insurance policies have endorsements you can add to your policy. These are additional benefits that allow you to access part or all of your death benefits under certain circumstances. One of these benefits is that if you suffer from a terminal illness and have less than a year to live, all the expenses will be covered until your demise. This can help take care of hospital expenses that can burden you and your family. 
The policy can boost your retirement savings
In addition to death benefits, a cash value life policy can increase in value over the years. If your policy allows for partial payouts, you can use the money to supplement your retirement benefits. To be on the safe side, you should not replace retirement accounts with cash value life insurance as it is more costly compared to term life insurance. 
You can have an inheritance
If you do not have any assets to pass down, you can consider using your policy as the inheritance. You can name your dependents as beneficiaries, and they can access the funds once you leave. It is an excellent way of setting up your children's financial future. You can have administrators for the benefits until the beneficiaries reach 18 and become adults. This can help cater for college fees and can help your children get a head start in life.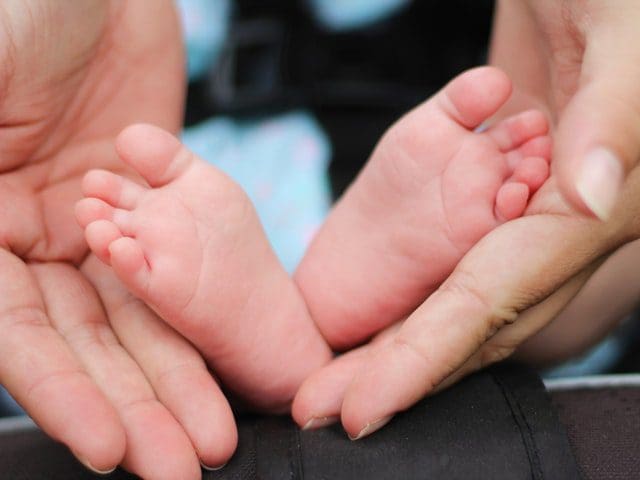 It is affordable
Contrary to popular belief, life policies are not expensive. Some policies cater to every budget. You can increase or lower your term and coverage amount to a rate you can comfortably afford. 
You can get it at any time
You can get a life policy whether you are old or young. It is advisable to get it when you are young as the premiums are lower. Your insurer might do a risk assessment on you to determine your premiums. Talk to them to find out what can increase or decrease your premiums. It's never too early or too late to get a life insurance policy. 
Drawbacks of Life Insurance 
Certain factors can increase your premiums
Life insurance is affordable when you are healthy and young. However, the older you get, the higher your premiums will be. If you have a pre-existing condition, you will have higher premiums as the risk is higher. This also applies if you have a family history of certain illnesses. That is why it is advisable to get a policy while you are still young. You can do some research into risk factors when it comes to life insurance policies.
Whole life insurance is expensive
Whole life insurance is expensive compared to term life and cash value life insurance policies. It is active as long as you are alive and paying premiums. It might make sense when you are working, but it can get expensive once you retire. Also, you can find that the returns are not as much as expected. 
Cash value policies pay less
Cash-value life insurance policies can help supplement your income. However, you find the total amount you pay in premiums is less than the payout. That is why you should not use it to replace your retirement savings account. The fees you pay to surrender the policy make the payout lower, thus making it less attractive. If you have to choose a policy, you are better off getting a term life policy.
The claim process is tedious
Term life insurance policies can only be claimed after the death of the principal contributor. If you default in paying your premiums, you can end up losing your claim. You need to choose the right insurer who is flexible. Most insurance providers have a grace period when you can catch up on payments or go to restructure your payment plan. 
Final Thoughts
There is nothing better than knowing that you can take care of your family's needs even when you are not there. That is the assurance you get with a life insurance policy. The benefits of having a life insurance policy outweigh the cons. If you can afford to pay the premiums, you can rest assured that your family will be provided for after your demise. Are you interested in getting a term life insurance policy? You can get term life insurance quotes to know how much your premiums will be. 
Featured Image by rawpixel.com