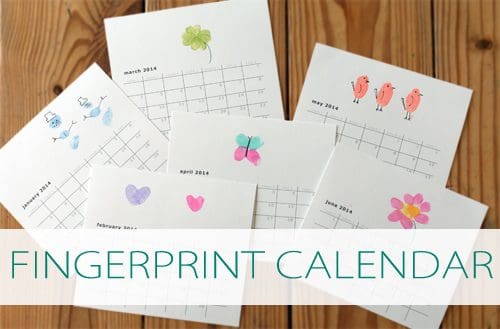 For the past several years, I've released templates and ideas for handprint calendars to give as gifts (and the calendar template has been updated for 2014 for those of you who'd still like to make one). This year, I decided to try something a little different, and the girls and I made a fingerprint calendar instead. As a bonus, these fingerprint calendars are actually faster and less messy than the handprint calendars, which was a nice change!
I searched and searched for stamp pads (because I was trying to find the widest variety of colors for the least amount of money). I finally settled on these Aladine Stampo Colors sets, which come with 10 mini stamp pads each that are perfect for little fingers. We've been very happy with the variety and vibrancy of the colors in the Softy set!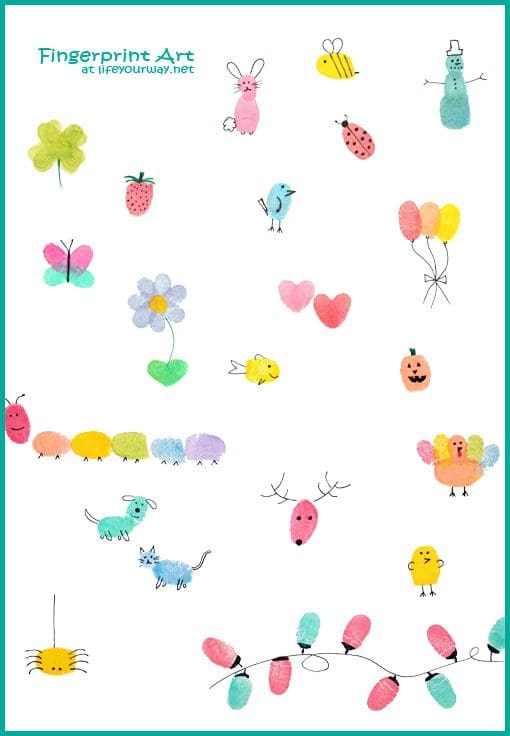 Supplies:
Print the wall-mounted photo calendars template pages and use the light grey cut guides on each page to cut out the calendars.
Choose from the fingerprint ideas above, or come up with your own, and add a seasonal picture to each page.
When you're done, punch holes in the top of the calendars and secure them with ribbon or rings for a sweet gift that is sure to be treasured.
Related Projects:
Join us as we celebrate 101 Days of Christmas with new DIY projects, gift ideas, traditions and more every day from now through Christmas!