As part of this year's 101 Days of Christmas series, I'm sharing a roundup with more ideas from around the blogosphere each Sunday!
I'm far from the craftiest person in the blogosphere, and my motto has always been, "If I can do this project, anyone can!" so most of our handmade decor ideas are super simple and easy.
For example, one of my all-time favorite handmade decor projects is this feather tree we made during the first year of the series. It was simple to make, but the bright red feathers were so soft, pretty, and unexpected!
This year, I thought it would be fun to showcase some of the other ideas that are out there. In reality, though, most of these are still pretty simple, which is good news for those of us with coordination issues.
Here are 10 more handmade decor ideas to inspire you as we head into the holiday season:
Book Page Trees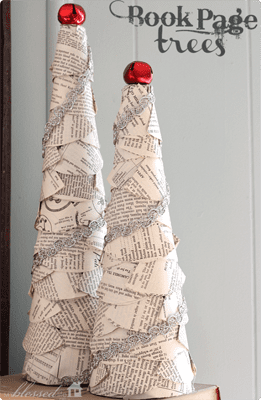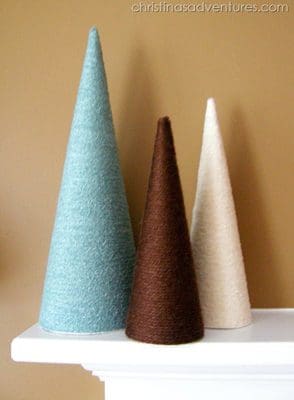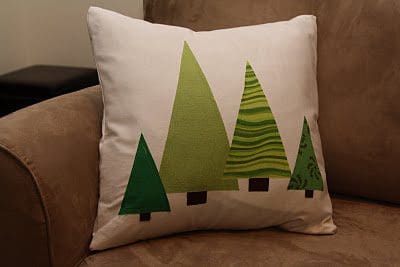 DIY Holiday Plaques
Pine Cone Christmas Trees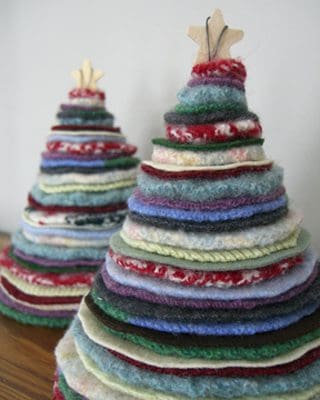 I'm in love with those pinecone trees! Which handmade decor idea is your favorite? 
Join us as we celebrate 101 Days of Christmas with new DIY projects, gift ideas, traditions and more every day from now through Christmas!