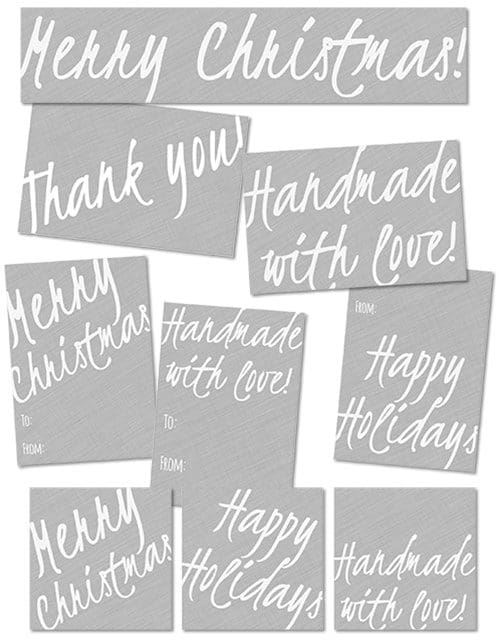 Handwritten printable gift tags
Growing up, we always bought packs of colorful, illustrated "Santa" tags for $1-2, but I love that the internet makes it so easy to find pretty, trendy tags that match your style without the designer price of some of the high-end brands in the store.
I'm excited to use these "handwritten" gift tags this year!
I love both the linen background and the font of this set, which will go with pretty much any wrapping paper you choose. Print them, cut them around the edges, and either tape them to a package or hang them from a ribbon!
Click here to download or print these gift tags.
Printables from the archives:
More Tags:
We "Wisk" you a Merry Christmas Tag
More Gift Tags
Join us as we celebrate 101 Days of Christmas with new DIY projects, gift ideas, traditions and more every day from now through Christmas!