Lock-down has changed the world as we once knew it. While certain countries are affected more than others, it has generally led to restrictions in everything from being allowed in certain shops to going to the park.  This lock-down has changed the world's takeaway habits
Eating habits have changed. Along with restraints on visits to supermarkets and other grocery stores, the lock-down has led to restaurants having to change with the times quickly. While more and more countries are now allowing consumers to sit inside eating establishments again, the industry's massive effect is still going to be felt for a long time yet. 
Even though most food businesses are struggling, there's one specific sector that is thriving: takeaway food. 
The increase in takeaway popularity 
Based on research by Betway for between March and May, searches for terms like 'takeaway,' 'takeout,' and 'food delivery' rose by close to 300%. 
This increase was an inevitable one. As restaurants were forced to close their doors, people searched for an alternative way to sample restaurant-standard food – without needing to crack open a cookbook. 
The demand has grown significantly in many different countries. In Australia, there was a massive 151% increase in the number of people searching for takeaway-themed terms. This number pales in comparison to the United States 276% figure. Oh, and Mexico jumped up by an astronomical 1,223%. 
The nations ordering the most takeaway food 
It should be surprising that the USA tops this particular list. With over 10.5 million takeaway-related searches between March and May alone, the USA accounts for almost 40% worldwide activity. 
Yet if you were to judge it per capita, you have to bump the USA down to a second place. This is because one in every 31 people conducted a search in the USA. It's an impressive number, but Belgium reduced it to just one in every ten people. That's right: 10% of Belgium's entire population was craving takeaway food, which doesn't factor in families and those who ordered without needing to use Google. One of the best performing food categories benefiting from this trend is Pizza takeout. 
Australia landed the bronze medal in the per capita rankings. There was one person in every 40 that searched for takeaway in some form.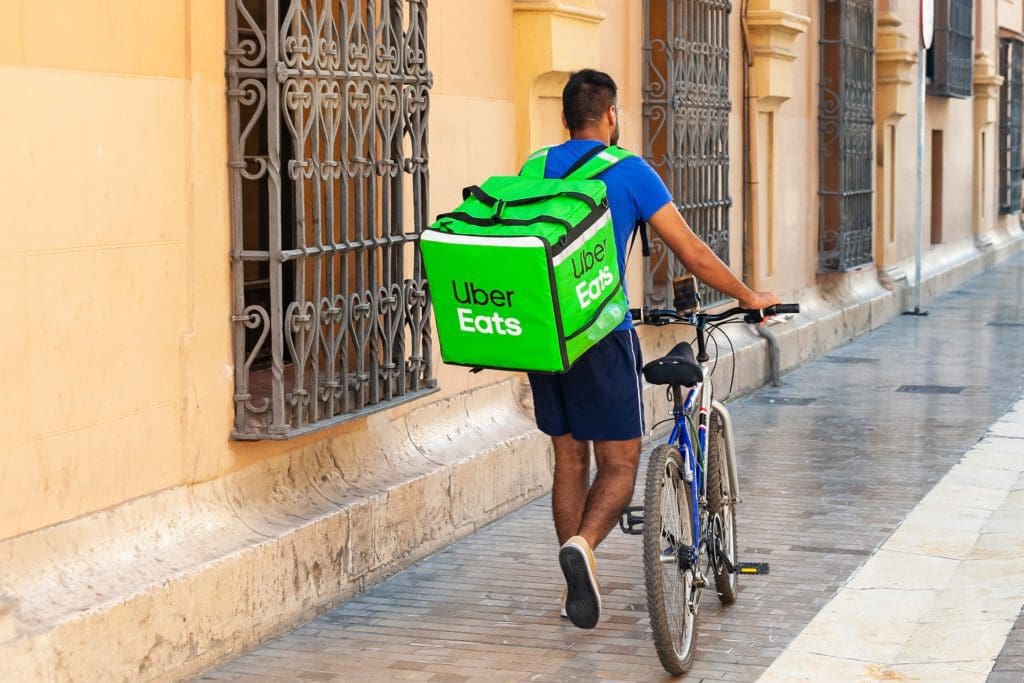 How food delivery apps are becoming the norm 
The ease of ordering takeaway food is particularly enticing for many. A few years ago, you would have to resort to phoning your order or visiting an eatery directly. Now, however, it can all be done through a food delivery app, showcasing the advancements in food delivery app development. This has numerous advantages. It reduces the risk of human error on both ends, you can easily customize orders without issue, and reviews are readily available to see your local takeaways' trustworthiness. 
There are many different food delivery apps available across the world. These include: 
Uber Eats

Grubhub 

DoorDash

Zomato 

Deliveroo 
As you would expect, the search volume for platforms such as these has generally increased across the board during the lock-down. For instance, Uber Eats, one of the biggest apps of its kind, had a 22.2% increase in search traffic during March.  
World's Takeaway Habits