Customizing your jewelry may take many forms. It's possible to go much further than simply adding a personal name to the inside of a ring by customizing it. If you want something unique, check out these few jewelry engraving ideas from The Engraving People that will be distinctive and personalized.
Engravings with a Creative flair
Several methods add a one-of-a-kind inscription to jewelry you're buying for your husband, wife, or other loved one. Try these unique alternatives that go beyond common wedding ring inscriptions.
1- Longitude and Latitude
There are certain locations that only the two of you care about. You may commemorate a significant location on Earth by engraving the latitude and longitude of that location on a ring.
2- Secret Word
Make a personalized inscription for your sweetheart that only she understands. A phrase with significance just for the two of you will make a lovely engraving. It might be engraved on the inside of a ring, in the clasp of a locket, cufflinks, or even a watch.
3- A part of a love letter
If you and your partner were exchanging love letters in the past, you could inscribe something unique with a line or two from the letter. You may even have it written in the original handwriting to create a beautiful heirloom. This might make a wonderful bracelet or an inscription on the back of your watch.
4- Meaningful Quotes
Choose a sweet personal message or a famous quotation from a film that truly expresses your feelings about your person. Is there any way to put it on something like a cuff or necklace plate?
5- Special Bible Verse
Consider the words or phrases from your favorite Bible passages that move you. Pick a few lines from a memorable biblical passage and have them translated into something meaningful.
6- Section of a Poem
There is so much magnificent poetry in the world. Using famous works of others to express your feelings toward those in your life is a wonderful idea.
Beautiful and Unique Jewelry Engravings for Parents
When you have kids, your life takes on a whole new meaning. It's only natural to commemorate parenthood with jewelry. Personalized engravings are an excellent method to show gratitude for moms and dads or the birth of a new family member.
7- Fingerprint
Because each fingerprint is individual, this makes a wonderful one-of-a-kind method to engrave jewelry. This may be used by both moms and dads, regardless of the kid's age. Because it takes so long for a toddler to learn how to talk, you'll want as much surface area as possible for this activity.
8- Watch With Birthdate and Time
If you're searching for the ideal present for a new mother or father, create a timepiece with their child's birth date and time. You may add numerous lines if there is more than one child.
9- Small Drawing
Children's drawings may be a wonderful time capsule. You may keep their artwork by reducing and engraving it on a piece of jewelry. Cuff bracelets, tie tacks, and other tiny versions of favorite pictures are adorable.
Personalization for Sons and Daughters
If you're buying a birthday, anniversary, or graduation gift for a son or daughter, consider adding an inscription to the jewelry. Because this is such a unique and personal inscription, the present will be treasured for a lifetime by the recipient.
10- Favorite Quote From a Book
There are always unique books that stand out in memory, whether you're reading bedtime stories or not. Choose a sentence from a favorite book and have it inscribed on the inside of a ring, locket back, a pocket watch, or a bracelet.
11- Goodnight Words
These are the words you murmur to your child as he or she goes to bed with the ability of magic, so engrave them on a special item so that your son or daughter knows you're always there. For an additional personal touch, have them inscribed in your own writing.
12- Special Name
Do you have a term of endearment for your kid or one that you used to use when he or she was younger? Make a keepsake item with this name etched on it in a secret location. Consider putting it somewhere on the back of a watch, tie bar, or necklace clasp.
Hilarious Inscriptions
Want to provide a little laughter and jewelry in one package? Take a look at the following ideas.
13- For Friends or Sister
If you're giving an item of jewelry to a sister or closest friend, try etching it with a line that says borrow it whenever you like.
14- For a Husband or Wife
Are you aware of that pet name you use mostly as a joke? He'll get a hearty chuckle when your loved one sees his new cuff links.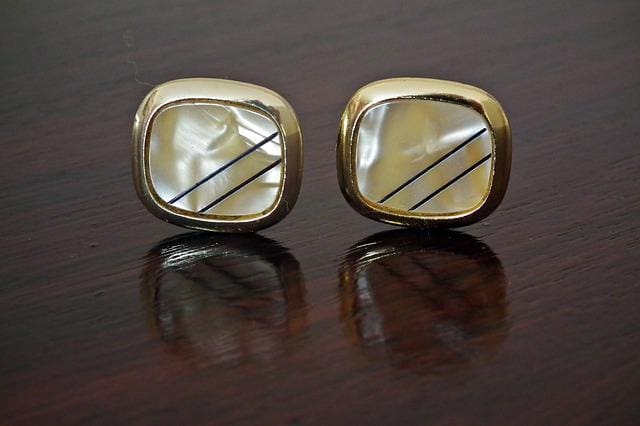 Funny Jewelry Engraving Ideas for Parents
Before you were born, your parents had given up on you. Make an item personalized with something amusing or unique that is significant to them and no one else.
15- For Mom
Make any present you give your mother, no matter how small or large, unique and heartfelt.
16- For Dad
He was never selfish for a single day in his life. With these adorable ideas, let his hard work be known.
Featured Photo by Kader Duygun: https://www.pexels.com