A rent-a-car in Portugal boasts the ideal way to see the beautiful countryside. The suggestion is that it is not only the most budget-friendly option, but you'll find it to be the most convenient and the most comfortable for traveling.
It's always wise to check reputable sites like hyrbiluiden.se/portugal/ for the best price points to see if you can find the vehicle you prefer and the dates you need. One deciding factor could be finding an automatic transmission since most cars are manual. 
When scheduling a holiday, people try to book well ahead of the dates to get what they want precisely and save on their budget. With the reasonable rates already available in Portugal plus taking advantage of booking ahead of schedule, you could do well with cost. As a traveler to the country, you want to familiarize yourself with the driving regulations, roadway patterns, and traffic signs to be prepared when arriving. 
Driving a rental car in Portugal, you'll need to be much more ginger than in your own vehicle since the country is known for being prone to accidents. Let us look at a few more tips when renting a car in Portugal.
Tips When Obtaining a Hyra Bil i Portugal (rent-a-car in Portugal)
When you consider renting a car and road-tripping your way through the magnificent countryside of Portugal, it is essential to research to ensure you meet all the criteria, plus learn the driving rules, roadway patterns, and varied traffic signs. Driving in a country other than your own can be a massive undertaking, especially when vastly different rules exist. 
Portugal has a few unorthodox methods that motorists assume, taking visitors time to adjust to and that have potential for accidents in a rent-a-car if not alert and careful. If you choose a rent-a-car, the following tips can help with the process.
Valid driver's license
Some countries expect visitors to obtain an IDP or International Driver's Permit. In Portugal, tourists can typically drive with their home country's license for as long as six months, after which a Portuguese license is needed. It is essential to ensure that your license is current and valid. 
Of course, tourists are responsible for ensuring they do not stay over and above the "visa-free" status of what is allowed and legally in the country.
Age requirements of the specific car rental company
The legal driving age in Portugal is 18, but many rent-a-car agencies expect the motorists renting vehicles to be above 21 years old. In this way, they avoid the risk associated with younger drivers who have less experience behind the wheel. 
The companies that do not have a minimum age requirement will often charge fees to drivers of younger ages, generally anyone under 25 years old in Portugal. If there are a few of you traveling, make sure the driver meets the age requirements to avoid potential issues with the hire or paying additional fees.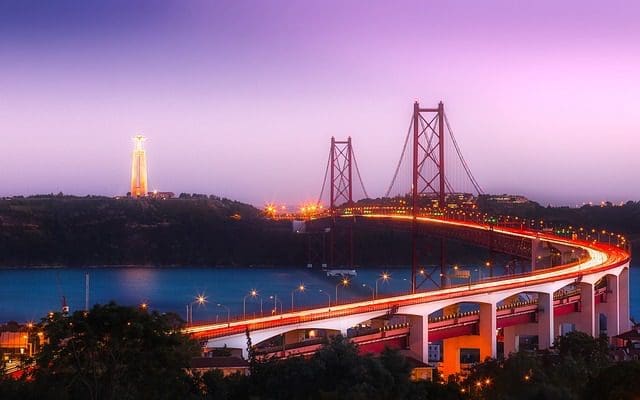 Pay attention to additional fee requirements
Motorists need to be mindful that the hire charge is only inclusive of the rental vehicle. Anything over and above that is an extra cost. That means a child's car seat, a "Via Verde" (allows toll avoidance), GPS, comprehensive insurance all come with an additional fee. It is wise to make sure these fees are genuinely something you need to take advantage of and not something you have available more readily and more valuable. 
Often a mobile will have maps you can download for varied countries serving GPS capacity. Plus, an auto carrier will often provide comprehensive coverage for a rental, and if they do not, sometimes a premium credit card will offer excellent rental coverage. 
Generally, when researching, you can usually talk yourself around needing most of the "add-ons."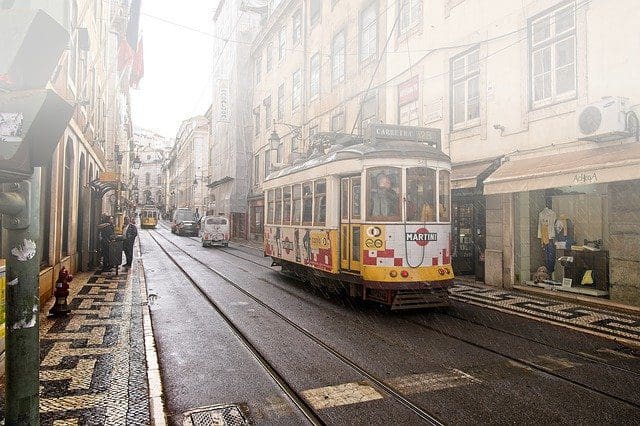 Pay close attention to the hire agency's policies and regulations
While most hire agencies have similar policies across the board, there can be nuances that you need to make yourself aware of. Gas is one of those things that can vary. Some firms expect that the car will be returned with a full tank, while others note its amount when picked up and anticipate that exact amount when the vehicle is returned.
There are also varying rules on pick up and drop off. Some will charge an extra fee if you drop the vehicle off in a different location from where you originally picked it up. Others will not allow you to do that, not even for a charge. No one wants to be surprised on the day of pick up or especially when dropping off. It is vital to research to find a company that will accommodate your specific needs.
Road trip itinerary
One of the significant bonuses of a rent-a-car in Portugal is accessing locations that public transport cannot go to. One attraction, "Serra da Estrela," is a primary spot for tourists to visit, but no one can arrive by public transport, leaving many tourists out of luck if they opt out of the rental vehicle. That is the only option to see this magnificent sight. Those counting the attraction as a must-see make a vehicle a must-have. Aside from that, tourists will find a lot of the Algarve beaches a great distance from the train and bus locations. 
While you could probably find a way to do this work, having an auto makes the trip much easier and more convenient. And no one needs to miss out on the places many people go to Portugal to see. Look here for information on taking a driving tour throughout Portugal.
Go beyond the big cities
The narrow streets of the big cities make traveling there (Lisbon and Porto) challenging. But that does not mean you have to miss out on those locations. You can park your rent-a-car and either cycle or walk around the city. Aside from that, road tripping along the countryside to take in the rivers, mountains, and magnificent beaches in Portugal can take as little as 8 hours due to its small size. 
Final Thought
Portugal is a country where the recommendation is to ensure that you have a car to enjoy all it offers. You will not be able to take in all the nooks and crannies if you rely strictly on public transport because, in all honesty, these systems do not have access to some of the most sought-after locations. 
The only restrictions you might feel when driving your Portugal car rental are the challenges motorists face in the larger cities since the roads are exceptionally narrow and steep with congestion from other vehicles, trams, and buses. It does not mean that you cannot find a way to park and enjoy these areas on foot if they happen to be on your bucket list. Otherwise, there is plenty to do on your excursion, traveling the countryside to check out the splendor the natural landscape has to offer tourists as they drive from one side of the country to the other. 
The suggestion is that this trip might only take 8 hours, but it is your holiday, and it can take as long as you like considering you might have to stop here and there to take in some of the beauty nature has to offer. 
Featured Photo by Nick Seagrave on Unsplash