Getting involved in a motor vehicle accident can stop your personal life and career. That's why you need to be careful when behind the wheel. Unfortunately, you may get involved in an accident even if you aren't at fault. In such cases, working with a good accident attorney can help you get some relief in the form of compensation. 
Car Accidents in Albany, Georgia
In 2021, Albany, GA, experienced over 3,000 car accidents, 16 of which resulted in fatalities and about 1,500 injuries. Albany is a city of 72,000 residents, but it experiences many accidents every year. These accidents have caused untold financial and medical problems for the victims and their relatives. 
When you or a loved one is involved in an accident, no amount of compensation can make up for the loss, but it can go a long way toward providing some sense of comfort. The high costs come from emergency medical services, hospital costs, and loss of jobs. Make sure you get an experienced car accident attorney in Albany, GA, to pursue your case. 
The Most Common Types of Car Accidents in Albany, GA
Most car accidents in Albany are minor, and you may see the driver and the passengers walking away immediately after the accident. However, some accidents cause fatal injuries that can result in death.
Some of the top causes of accidents in this city include: 
Speeding
Excessive speeding is the leading cause of accidents in Albany. Accidents that result from speeding are among the most dangerous. This is because excessive speed results in tremendous impacts. The driver and the passengers can get crushed or even thrown out of the vehicle. Some injuries that result from speeding accidents include:
Internal injuries

Head injuries

Spinal cord injuries

Brain injuries 
Impaired driving
Imprudent driving can cause all types of car accidents. Impaired driving is a case where the driver is under the influence of alcohol or drugs. It is one of the leading causes of accidents in the US. Most drunkards get behind the wheel, disregarding the laws governing drunk driving. There's no excuse for drunk driving; one worrying thing about it is that it can result in injuries and death to innocent drivers, passengers, and pedestrians. If you are going to a party where you suspect you might get drunk, it's best to have a sober driver take you home.
Head-on collisions
A head-on collision is a case where the two front ends of two vehicles slam into each other. It can lead to a fatal accident, especially if one or both cars are moving at high speed. In most cases, the victims are caught by surprise and may not have time to swerve the vehicles. Head-on collisions result in injuries such as:
Facial disfigurement

burn injuries (if the vehicles explode)

Broken bones and necks

Head injuries 
If you are involved in a head-on collision, the first step is to call your accident attorney. But if the accident is fatal, seek medical attention first. 
Rear-end collision accidents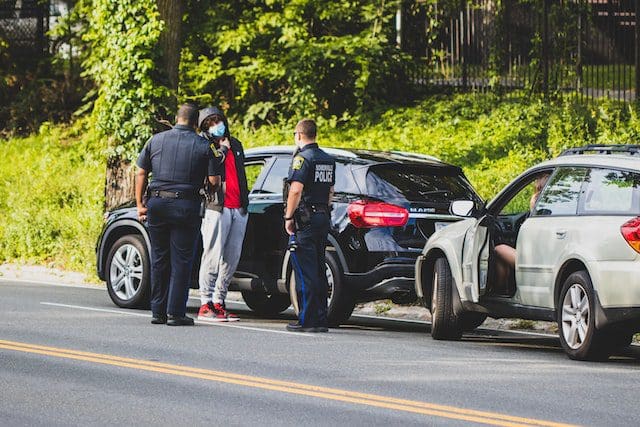 A rear-end collision occurs when a car crashes into the rear end of another vehicle. The crashes mainly happen because of the driver's misjudgment, speeding, improper change of lanes, driver inattention or distraction, and tailgating. Rear-end collision accidents can result in neck and back injuries, depending on the extent of the impact. 
Though most of these accidents result in minor injuries, the few injuries resulting from such collisions can be fatal. The leading injury resulting from rear-end accidents is whiplash. Whiplash is difficult to prove before a court of law. You may need a good lawyer and a doctor's testimony to prove your case. 
What Damages Can You Claim?
You can claim many damages if you get involved in an accident. However, your lawyer will have to prove you are not at fault before you can be compensated. That's why you can take photos or record videos after an accident to help your accident lawyer prove your case. The damages you can claim can either be economic or non-economic. 
Economic Damages
There is economic damage that has a measurable and direct cost. These damages may include but are not limited to: 
Loss of your earning capability in the long term

Loss of work-related benefits like accrued vacation leave or sick time

Wage loss as a result of the accident may be temporary.

Ongoing medical expenses arising from the accident

Emergency Medical Bills 
All these losses may require documentation to prove that you actually suffered the loss due to the accident. Your accident attorney should be able to help with this. You may also involve your doctors to help calculate your current and future medical bills. The doctor may consider psychological care, ongoing and future medications and therapies, rehabilitation, and any walking, vision, or hearing aid you may need. 
Non-Economic Damages
As the name implies, these are damages with no amount or set bill attached. You can be compensated for the emotional distress, suffering, and pain resulting from the accident. The most common non-economic damages you can claim include: 
Loss of a comfortable life

Post-traumatic stress disorder

Emotional stress

Suffering and pain 
The amount you can claim under non-economic damages will depend on your lifestyle before and after the accident. Your lawyer and doctor should help with your case. 
What to Do After Getting Involved in an Accident
How you conduct yourself after an accident matters greatly in getting treatment and compensation. It will help if you use your judgment, depending on the seriousness of the accident. Of course, if you are seriously injured or become unconscious, there's nothing you can do. But if you can move, you can take the following steps: 
Remove your car from the road to prevent traffic jams.

Call for help. If there are serious injuries, call for an ambulance first.

Gather evidence. You can take photos or videos of your car and the other cars involved in the accident before their owners move them.

Call your insurance company. It's essential to notify your insurance company so they can start working on your case.

Call your accident lawyer and your family members. 
How a Car Accident Attorney in Albany, GA, Can Help
Once you call your attorney, let them take over the case and do whatever they ask you to do. The attorney will work with your insurance company, your doctors, and the police to ensure you get compensated.
Featured