Appreciation and affection are two crucial parts of a romantic relationship. No matter how long you've been together, you don't want your partner to lose sight of the fact that you love and value them for who they are. According to lovedignity, quotes are versatile; they can serve as a source of wisdom, provide inspiration or motivation, help you communicate your feelings, and so much more. So, you might wonder, what are some quotes you can use to show your partner appreciation? 
19 Quotes To Show Your Partner Appreciation
Here are 19 quotes to use when you want to show your appreciation to your partner that you love and appreciate them: 
"You changed my life without even trying, and I don't think I could ever tell you how much you mean to me. I can't imagine what things would be like if I hadn't met you." – Steve Maraboli

"My love for you is past the mind, beyond my heart, and into my soul." – Boris Kodjoe

"I find the most beautiful moments of life aren't just with you but because of you." – 

Leo Christopher

"Some people arrive and make such a beautiful impact on your life, you can barely remember what life was like without them." – Anna Taylor

"In the end, maybe we must all give up trying to pay back the people in this world who sustain our lives. In the end, maybe it's wiser to surrender before the miraculous scope of human generosity and to just keep saying thank you, forever and sincerely, for as long as we have voices." – Elizabeth Gilbert

"Let us be grateful to the people who make us happy; they are the charming gardeners who make our souls blossom." – Marcel Proust

"I'm glad I have you for the rest of my life as a best friend, lover, and fellow adventurer. Thank you for constantly supporting me, forgiving me, loving me, making me laugh, and challenging me to be a better person." – Raquel Martin

"The roots of all goodness lie in the soil of appreciation for goodness." – Dalai Lama

"At times, our own light goes out and is rekindled by a spark from another person. Each of us has cause to think with deep gratitude of those who have lighted the flame within us." – Albert Schweitzer

"I want to thank you for the profound joy I've had in the thought of you." – Rosie Alison

"As we express our gratitude, we must never forget that the highest appreciation is not to utter words, but to live by them." – John F. Kennedy

"The best and most beautiful things in this world cannot be seen or even heard, but must be felt with the heart." – Helen Keller

"If I know what love is, it is because of you." – Hermann Hesse

"Feeling gratitude and not expressing it is like wrapping a present and not giving it." – William Arthur Ward

"As we express our gratitude, we must never forget that the highest appreciation is not to utter words, but to live by them." – John F. Kennedy

"What greater thing is there for two human souls than to feel that they are joined – to strengthen each other – to be at one with each other in silent unspeakable memories." – George Eliot

"You could've had anyone in the world, but you chose me. Thank you." – Anthony Hincks

"We're all a little weird. And life is a little weird. And when we find someone whose weirdness is compatible with ours, we join up with them and fall into mutually satisfying weirdness and call it love; true love." – Robert Fulghum

"We can only be said to be alive in those moments when our hearts are conscious of our treasures." – Thornton Wilder
Everyone deserves relationships filled with appreciation, honesty, trust, affection, care, and commitment. If you and your partner are facing problems in your relationship, the support of a counselor or therapist can help.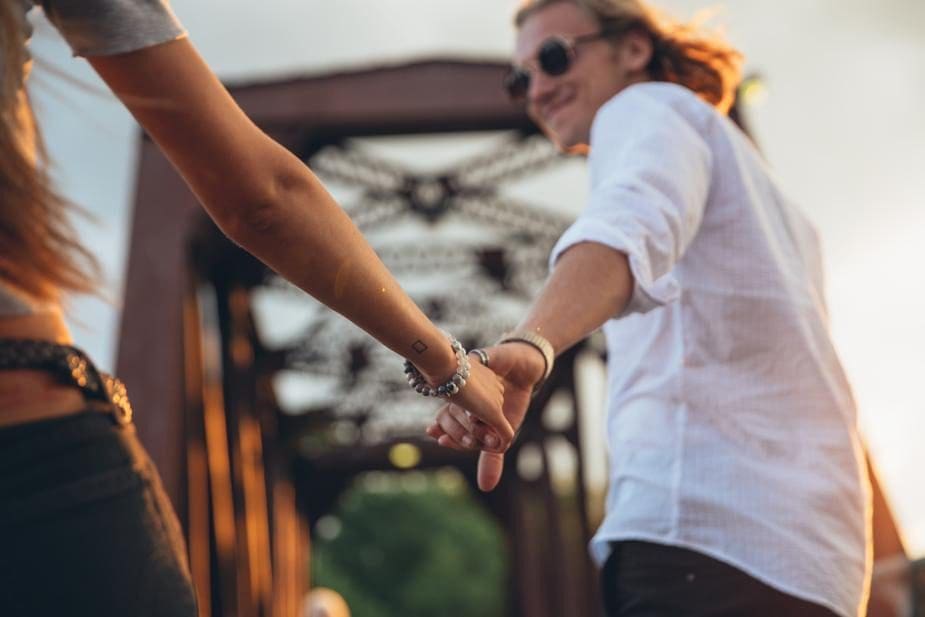 Find Support
Whether you're looking for an individual therapist or couples therapist, there are several ways to go about finding a provider. You can ask your doctor for a referral, contact your insurance company to see who they cover, search the web, or use a website like Mind Diagnostics that'll help you find someone who is licensed to practice in your area. All you have to do is type in your zip code, and you'll see a range of providers that work with both individuals and couples. You can also use the Mind Diagnostics website to take free tests: https://www.mind-diagnostics.org/dissociative_identity_disorder-test/. Regardless of if you're struggling with relationships, dating, familial issues, grief or loss, life stressors, symptoms of a mental health condition, or something else that's on your mind, you deserve to get the support you need, so don't hesitate to reach out for help.
Featured Image by StockSnap on Pixabay