Bridesmaids refer to the female member of a wedding party that assists the bride with her preparations. A bridesmaid is typically a young woman and often a close friend or relative. There are various things that bridesmaids do to help the bride and make sure everything is done in time for the wedding day. They are required to attend the wedding ceremony and assist the bride on the wedding day. In some regions, they are also asked to assist the bride in planning the wedding and reception. Now, a bridesmaid often participates in planning wedding-related events, such as a bridal shower or bachelorette party, if there are any. Many people find it difficult to be a bridesmaid, but it can be fun with some preparation. Here are five tips to help you become the best bridesmaid:
1. Clear communication with the bride
Communication is important between the bride and her bridesmaids. The more information that is given to the bride, the better. This will ensure that the preparations are done on time and that each bridesmaid has everything she needs to work properly. Also, the more you discuss wedding or party plans with your friends, the easier it will be for you to understand what they do and do not have time for during your preparations.
2. Bring everything that may be useful
You do not want your friends to be inconvenienced, so bring anything that you can, just in case it is needed. It is better to keep extras in your trunk than have to look for them or have them disappear. Also, you can find something that may not be needed for a while to save space or give away after the wedding.
Some of the useful things to bring are:
You can bring an extra makeup brush. It will be helpful if your friend's makeup brushes are not clean.

You can even bring a hairdryer with you if you have a car, as some brides do their makeup after they have their hair done.

Bring your own makeup (make sure it matches your friend's style and wedding theme), a straightener, and any other supplies you may need during the day of the event. 

Bring some snacks for yourself and your friends.
3. Plan for parties that brides may need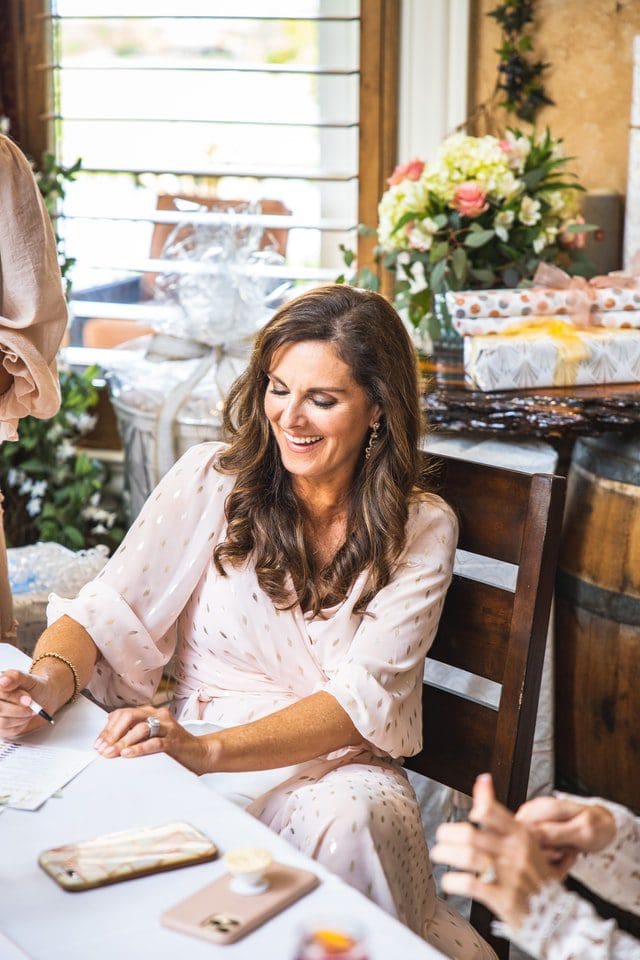 You have to help your friend attend a few parties, like if she's having a bachelorette party or a bridal shower. Make sure you keep track of any invitations, RSVPs, and other formal invitations that need to be responded to. Also, make sure you get any gifts for the bride and bridesmaids if there are any.
You can plan by first finding out the number of invitations and gifts that need to be sent, the number of party guests, and when they are coming. If there are many possibilities to plan for, you can better plan by classifying things into groups.
4. Budgeting for the wedding
Budgeting is one of the most important things you should do with your friend. This will help her organize her wedding and save money for what she needs.
Ask about any plans for the wedding.  

Find out how much money she has saved up so far.  

Find out how much money she needs to have saved by the time of the wedding.  

Find out if there's any special occasion such as a shower or bachelorette party that needs to be paid for. 

Figure out how much you have to spend and if there are any expenses that you might have because of the wedding.

Make sure she knows what she needs money for and how she will spend it.
5. Make sure you and the bride all have fun at the wedding
The most important thing is to make sure you have fun with your friend's plans. The more you are involved, the better it will be for both of you. If she needs help finding a photographer or other vendors, help her out by looking at some pictures and giving her an opinion of whether or not they fit her style and theme. It feels good when your friend has fun with you, so do whatever you can to keep her smiling.
Conclusion
There are many things that bridesmaids do at the wedding, so make sure you think of everything ahead of time. You can write in the memo and remember all the important duties. This is one job that deserves some attention, so you should be prepared. Look and check Ombreprom for the best dresses for your bridesmaids.
Featured Photo by Eugene L from Pexels