Between work, taking care of kids, cleaning, laundry, and managing schedules, moms handle many different things throughout the day. This means they often put themselves last. 
Everyone has heard of the saying, you can't pour from an empty glass. That saying is especially true for moms. Moms take care of everyone else, and they end up putting their wants and needs last. Everyone needs to fill up their cup at some point, and adding self-care into your everyday life is a great way to start putting yourself first.  
Taking care of yourself will not only make you feel better about yourself and allow you to take care of others better, but it can also help you save money on your life insurance rates. 
#1 – Meditate 
Don't be intimidated by the process of meditation. It doesn't have to be extravagant, and you can still benefit from the process even if you do not have much time to do it. The main thing here is consistency. Meditation offers many great benefits, but you must spend time doing it every day. 
Being a mom and always putting everyone first can be stressful, which is why you should meditate. It can help you see a new perspective and manage stressful situations. 
Meditation also opens the door to creativity. As adults, a lot of the creative thinking from childhood gets overshadowed by adult responsibilities, but meditation opens your mind up and allows your imagination to blossom again. 
#2 – Wash Your Face
Taking a shower should be a no-brainer, but sometimes moms get so busy taking care of everyone else that they forget to take care of themselves. Not only should you block off some time to take a shower each day, but also think about other simple hygiene things that you can do. 
Set time aside each morning to do your hair and makeup. You don't need to look like a pageant queen every morning, but you will feel better taking the time to create a simple routine that works for you. 
Run a brush through your hair and take a few minutes to straighten it, or even just throw it up in a messy mom bun. Wash your face, put on some mascara, and spray your favorite perfume for a simple way to show yourself some self-care love without taking up so much time.  
Before bedtime, you'll want to continue your self-care routine by rewashing your face, using moisturizer, and putting on your favorite robe and slippers. Again, these things don't take hours to do, and once you get into the habit, self-care will become second nature. 
If you live with sunshine and warm weather year round, try spending some time sitting out in the sun. Vitamin D is so good for the nutrients in our bodies, and even if you can sit outside for 10 minutes, it will provide your body with a much-needed boost. 
#3 – Make Time for Things You Love
Cut out time each day to do something that fuels you. 
Whether it is reading a book, writing in your journal before you go to bed, or having dance parties in your kitchen, take time each day to do something that makes you feel like you. It does not have to be the same thing every day. If you are the type of person, who thrives on schedules and organization, you could set up a plan for yourself. 
One day a week could be reading day. Take an hour at night or whenever you have free time set aside and read. Another day could be dance day. Maybe that means you listen to music while cooking dinner and dance, or perhaps it means that you get a night out to enjoy participating in an adult dance class. 
Having an at-home manicure set is another way you have to give yourself some self-care time. Gel lights that won't break the bank and polish can be purchased online, making it easy to provide yourself with a salon-style look without even having to leave your home. For busy moms looking to add a touch of self-care to their daily routines, consider exploring Polish Pops. Their wide range of nail polish products provides a quick and easy way to enhance your look without taking up too much precious time

#4 – Get up and Move
You should move your body through exercise for at least 30 minutes a day, so try to fit in a walk or another form of exercise whenever your schedule allows. Be sure to make yourself a priority. If your schedule doesn't provide enough time to accomplish your goals each day and enough time to take care of yourself, start waking up a bit earlier in the mornings to get your exercise routine out of the way first thing in your day.
The pandemic has changed our world in many ways — some good and some bad. It has made working out from home more accessible. While getting out and going to the gym is ideal, not everyone can find the time to leave their house every day for a few hours, especially if they have young children. 
Use Online Excercise Classes
Luckily for you, there are many online exercise options now. You can find exercise classes online both by subscription and free daily workouts. 
These online workout classes are great because they can be done on your own time and accommodate all fitness levels. Stationary bikes have become super popular. They come with online courses you can take from right in your home. 
Many online classes are pre-recorded, while others are virtual and allow you to join a video meeting, allowing for interaction with other like-minded people. This will enable you to experience the motivation from others like being at the gym would.
Prioritizing your health can benefit you in more ways than just feeling better about yourself. Often times both health insurance and life insurance policies require you to complete a health assessment. Staying consistent with exercises can lead to lower blood sugars, lower BMIs, and overall better health, reducing how much life insurance costs for you. 
#5 – Make Sleep a Priority 
While sometimes it is easiest to knock out items on your to-do lists first thing in the morning when your kids are still sleeping or late at night when everyone else has already gone to bed, it is vital to make sure you still get sleep. 
Being sleep-deprived can have very adverse effects on your mind and body. Some of the significant side effects of not getting enough sleep are heart attack, high blood pressure, diabetes, and stroke. 
Less significant but more common side effects of sleep deprivation include depression, lack of motivation, lower sex drive, and impairment. These side effects can put a damper on your overall health and your ability to perform your everyday tasks. 
Trying to accomplish as much as possible during the early or late hours of the day is appealing, but you should prioritize getting the recommended amount of seven or more hours of sleep a night. 
It's okay to nap when the kids are napping if your body needs rest. You know your body and mind more than anyone else, and you need to make your health as important to you as your children's health is. 
Make the Change Gradual
The main thing you want to remember when it comes to self-care is not to be too hard on yourself. Try implementing these options into your daily life, but don't put too much pressure on yourself. Fit them in when you can, and strive to take care of yourself more and more each day.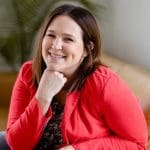 Kalyn Johnson writes and researches for the life insurance comparison site, LifeInsurancePost.com. As a mother of four, Kalyn always tries to find new ways to implement self-care into her daily routine, and she enjoys sharing tips and tricks with others.