The following post is from Lisa of The Pennington Point: 7 Quick Ways to Add Seasonal Decor to Your Home
As much as I love changing the inside of the house to match the seasons going on outside, it can be hard to find the time.  So, I have some quick ways to make small changes that help freshen up the house when I can't stop and make big changes.
Here are my favorite ways to add seasonal decor to my home:
1. Pillows
Throw pillows are an easy way to make a quick change to a room.  I have a large box in storage filled with seasonal pillows that I can just switch around when the weather changes.
2. Flowers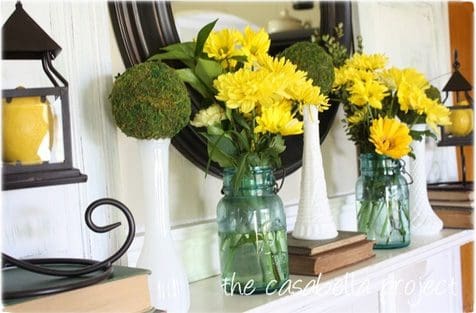 Fresh or faux, flowers can brighten up a room.  I like to pick up cheap flowers at the grocery store and put them on the table for a summery pick-me-up.
3. Wreaths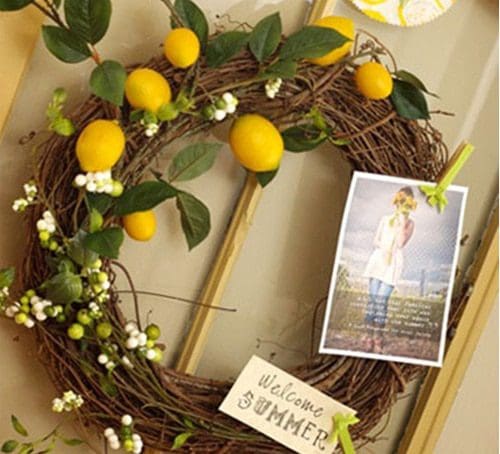 Like the pillows, I have several wreaths in storage that I change with the season.  Of course, occasionally, I see a cute new wreath idea, and it's a fun, easy project that breathes new life into the entrance to my home. Make a DIY Rolled Felt Flower Wreath for Valentine's Day.
4. Chalkboards
source: The Pennington Point
One of my favorite thing about the chalkboard craze is that they are quick and easy to change.  In half an hour, I can have a new quote or saying on the wall.
5. Books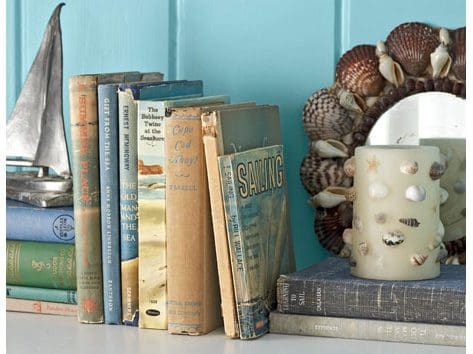 I love to use books around in my home.  Each season I will grab a few from the shelf, looking for either a certain color cover or a themed topic and set them on the coffee table.  Easy breezy.
6.  Family Pictures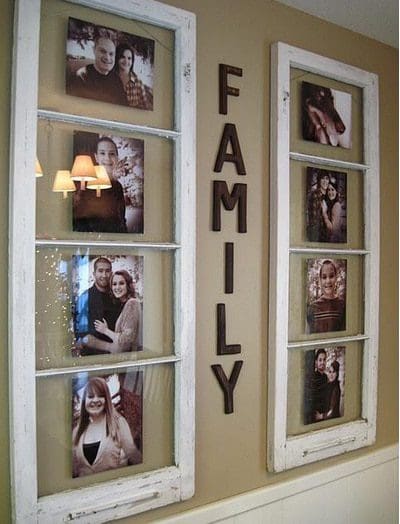 I just love having family pictures around.  I have a few frames that are easy to change out the pictures so that I can slip a new photo in whenever I want.
7. Centerpiece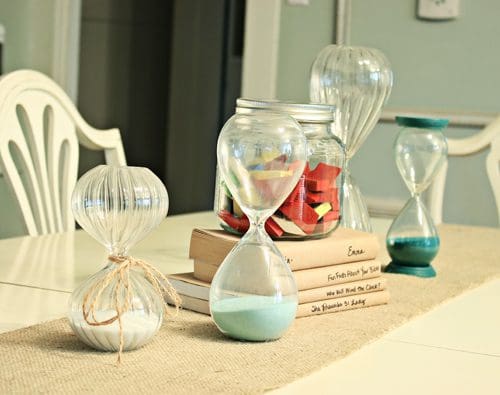 Changing out your table's centerpiece is the fastest way to change the feel of a room.  Whisk away the bowl of lemons and replace it with a favorite collection.  Bam!  Done.
Going from season to season inside the home doesn't take much time and money.  With just a few quick switches, you can go from spring to summer in no time.
Do you like to change your décor seasonally?
Lisa winds through her little Texas farmhouse every night, tucking in her nine homeschooled children and turning off lights. Then she scans the rooms & makes a mental list of what she wants to rearrange, restore or paint. Her husband of 25 years hangs on for the ride while she blogs about it over at The Pennington Point.