We're all about that health and fitness life these days, but with schoolwork or the hustle and bustle of life in general, the quality time to prepare a healthy, nutritious meal may be hard to come by. There's also a general misconception that healthy food must be bland, tasteless, and (ahem) steamed. Today, we're going to turn that thinking on its head by providing you with some amazing healthy recipes that can be made with the convenience of the kitchen's hidden gem – the rice cooker. The instant pot has many good multicookers, such as the Instant Pot Duo and Instant Pot Duo Nova. You can check out some reviews at Corrie Cooks if you are interested in learning more about them.
Oatmeal 
Ingredients 
Oatmeal 

Water 

Milk 

Your choice of flavorings! 
Directions 
A gluten-free whole grain and a rich source of important vitamins, minerals, fiber, and antioxidants, oatmeal is a staple of every health-conscious breakfast worldwide and belly-warming comfort food. 
A rice cooker was designed to make rice, and by extension, porridge, so it is no surprise that it can also make oatmeal like a champ. Most rice cookers do come with specialized porridge-making functionality, so making oatmeal with a rice cooker is really as easy as pouring your favorite brand of oats into the rice cooker and adding your usual ratio of water/milk mixture. If you are not accustomed to making oatmeal, this ratio is usually 2 parts water to 1 part oats, but it's worth doing some trial-and-error to get the thickness you prefer. After filling everything up, simply press the 'start' button and wait until the cooking is done. 
Serve with syrup, condensed milk, fruits, or anything you like to turn the flavor up to 11. Simple!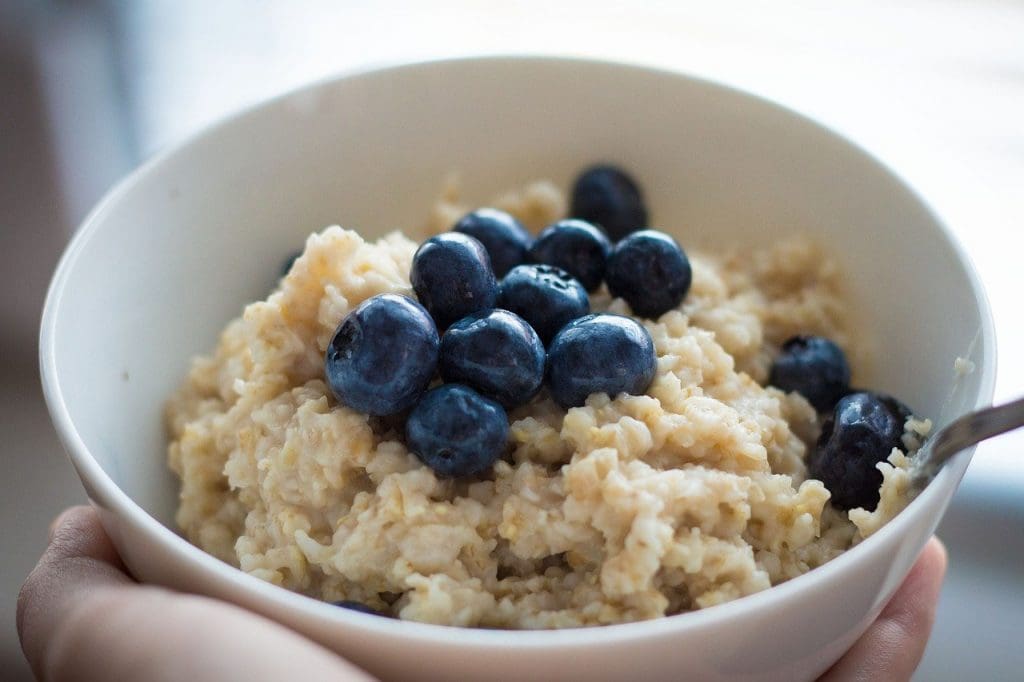 Hainan Chicken Rice 
It's no secret that gym-goers love their protein, and a big serving of chicken is one of the best sources of protein. But pan-fried or baked chicken can get tiresome, not to mention relatively slow to prepare, leaving us craving for more variety. 
This recipe is a very popular dish in Southeast Asia, especially in Cantonese, Singaporean and Malaysian cuisine. The chicken is typically served poached or steamed, along with a steaming bowl of ginger, garlic, and a chicken broth flavored rice. If you've never tried it, it is really out of this world. 
Ingredients 
Chicken rice:  
1 skin-on, boneless chicken thigh 

1 clove of garlic, minced 

1 piece ginger, 1 in minced 

1 scallion 

1/2 teaspoon salt 

10 oz rice 

1 teaspoon sesame oil 

1 1/2 cups chicken stock 

1 teaspoon sesame 
Sauce:  
1 tablespoon scallion, minced 

½ teaspoon garlic, grated 

½ teaspoon ginger, grated 

2 tablespoons soy sauce 

1 tablespoon vinegar 

1 teaspoon sugar 

1 teaspoon miso 
Directions 
Put washed rice, garlic, ginger, salt, and chicken stock into the rice cooker pot and mix well. You can add water if you want, but it's not necessary.

Marinate the chicken. Add chicken thigh to the pot skin-side down, and place the scallion over the chicken. Cook the chicken thoroughly, generally 30 minutes or more.

For the sauce, combine scallion, white sugar, sesame oil, grated garlic, grated ginger, soy sauce, vinegar, miso, and red chili flakes. Mix well. 

Let the rice cooker do its thing. Remove the scallion and chicken once the rice is cooked. To fluff up the rice, stir it well, and then make sure you slice the chicken

Serve the sliced chicken with cilantro, tomatoes, lemon, or any of your favorite garnishing, and pour the sauce over to your preference. Serves 2. 
Salmon and Spinach Bibimbap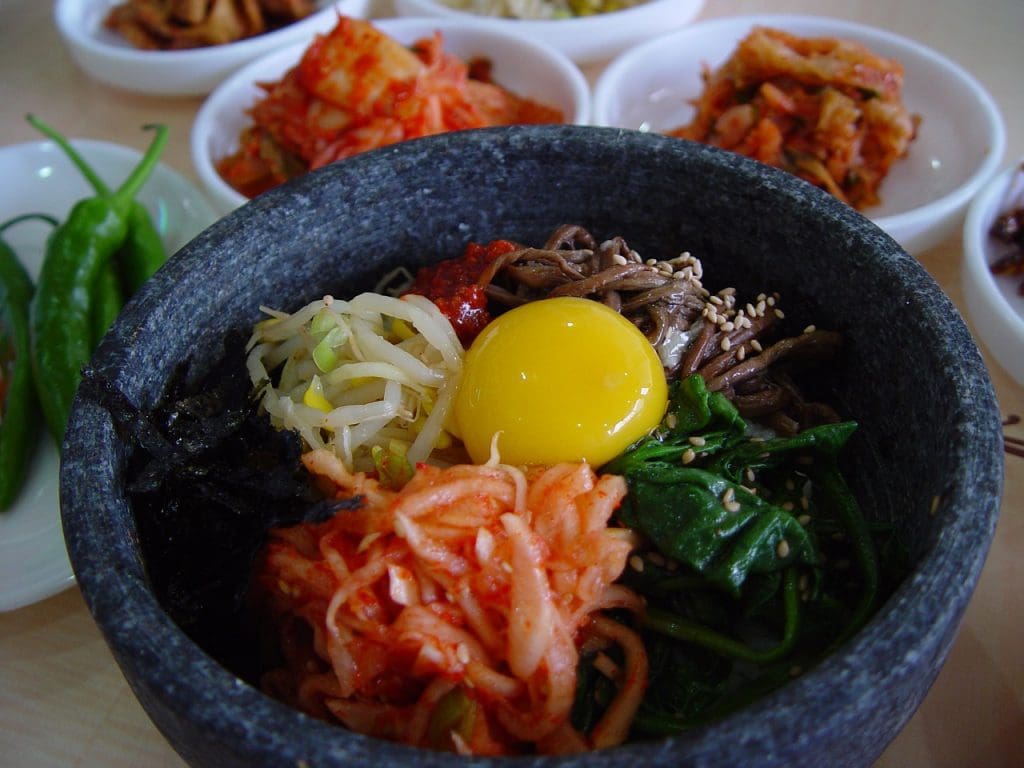 Bibimbap (Korean for "mixed rice") has its origins in the Korean Peninsula. It is traditionally prepared as a bowl of warm white rice with a slightly charred, crusty bottom and served with kimchi, soy sauce, and gochujang (a spicy fermented soybean paste.) This fusion takes on a cultural dish that is sure to delight the palates of the health-conscious foodie. 
Ingredients 
10 ounces leaf spinach, fresh or frozen 

Roasted sesame oil 

Rice vinegar 

Salt and freshly ground black pepper 

salmon fillet

1 cup of rice

1 long hot green pepper, thinly sliced 

3 tablespoons kimchi, finely chopped 

2 eggs 

Gochujang 

Sesame seeds and chopped scallions
Directions 
With the steamer function of the rice cooker, steam the spinach until tender, which takes around 8 minutes. Get a kitchen towel to dry and thinly slice it. Sprinkle the salmon with salt and pepper. Steam for about 15 minutes, until just cooked through. Break into large flakes.

Cook the rice based on instructions. When rice fully cooks, stir in sliced pepper and kimchi.

Drizzle 2 teaspoons of sesame oil over rice. Break the eggs gently on top, placing one on each side of the cooker. Cover and put the cooker on the "cook" function for 5 minutes. 

Switch cooker to "warm.' Place the salmon and spinach next to the eggs—steam with the cover on until egg whites are opaque. (The yolks should not be cooked all the way and appear runny). In the center, place a teaspoon of chile paste. 

At the table, stir the dish together. (A toasty crust may have formed on the bottom of the rice cooker: scrape this up and mix it into the dish.) Scoop the mixture into serving bowls. Sprinkle each bowl with sesame seeds and scallion onions. Pass sesame oil, rice vinegar, and chile paste for seasoning. Serves 3-4.
Featured Image by pixy.org