Having a DUI on your record will most likely increase your car insurance rates, but some companies offer better DUI car insurance than others. DUIs are very serious, and the financial repercussions can follow you for years. But how long does a DUI stay on your record for insurance?
We'll answer that question as well as give advice on ways you can find affordable insurance when you have a DUI on your record.
How does a DUI affect car insurance?
Many states use a points system to track how safe a person drives. Points would be added to your license when you commit certain driving violations, including running stop signs, driving without insurance, and a DUI. Racking up too many points on your record can cause more penalties like a driver's license suspension.
Once you have a DUI (also known as a DWI or OUI), car insurance companies will now consider you a high-risk driver. Some companies may refuse to continue to offer you coverage, and it may be even more difficult for you to find a new policy afterwards.
In most cases, though, your rates will become much higher compared to when you had a clean driving record. The amount your insurance will increase depends on your insurer as well as the state you live in. In some scenarios, though, having a clean driving record before the DUI means your rate shouldn't increase much.
Never Try to Hide Your DUI
It may seem tempting to try to hide your DUI from your insurance company, but they will eventually find out. Insurance companies will review your driving record before renewal time and when you apply for a policy. 
When they notice a DUI on your record, they could hit you with a high rate increase. They can keep your rates this high for typically any time between three to five years. There are some other factors that determine how long your rates will be high, though.
How long will you have high rates?
How long the DUI stays on your driving record can impact your rates since the DUI being on your record is what triggers the surcharge. It's also affected by how long state laws allow a DUI to impact your rates. Some states can look back three years, while others allow five years.
A DUI can affect your ratings past the surcharge period. In California, for example, the DUI surcharge may drop away, but you wouldn't be eligible for a good driver discount until 10 years after the DUI.
It's important to remember that a driving record and a criminal record are different. A DUI can stay on your criminal record for life, even if it's gone from your driving record.

What is an SR-22?
Sometimes after being convicted of a DUI, the court or state can require you to obtain SR-22 insurance. It's not an insurance policy but a document insurance companies use to verify a driver has certain car insurance coverages. 
States may want to see proof that you have the required insurance minimum after viewing you as a high-risk driver. If you cancel the coverage for any reason, you will receive penalties such as license suspension after the insurance company informs the state about the cancellation. 
Virginia and Florida require an FR-44, which is similar to an SR-22. However, it requires higher car insurance limits.
Regardless of whether you have the SR-22 or FR-44, you'll pay a filing fee of around $25 to your insurance company. You will need to find an insurer who offers this service if your current provider does not. 
Removing an SR-22 From Your Policy
In most states, an SR-22 is no longer necessary after about three years. You could always contact your state's Department of Motor Vehicles to find the exact length of time you'll need to carry it.
That being said, an SR-22 won't automatically be removed from your policy when it's no longer needed. You will have to ask your insurance provider to remove it for you. If you noticed a rate increase after filing an SR-22, you may see it decrease. However, that decrease can't be guaranteed. 
Finding Cheap Car Insurance
When trying to find a cheaper insurance policy when you have a DUI, shop around and compare rates. To start, try to find companies that offer the best rates for all drivers. Remember, it's important to disclose the DUI on your record as soon as possible; trying to hide it from providers will only hurt your case.
Even though most companies will raise your rates after a DUI, a cheaper company will raise them from a lower base rate. Then you can compare these cheap quotes to those offered by some of the best high-risk auto insurance companies.
You should also look for discounts that can lower your premium. An example of this is GEICO offering up to a 15% discount to current or former members of the military. 
Asking companies about the discounts they offer could save you money, even in the case of having a DUI. Another potential discount is bundling your home and auto insurance.
Lastly, you want to try your best not to have any other driving infractions. Practicing safe driving will benefit you by slowly lowering your rates and potentially providing you with discounts. 
Keep in mind what we mentioned before about how some states require a certain amount of time after the DUI before you can qualify for safe driving discounts. 
Being Denied Insurance After a DUI
If you are continually being denied a policy after your DUI despite having a valid driver's license, there is still one more option. This final option is a program made by your state that can provide drivers with a last-resort form of liability insurance so they can legally drive again.
This policy is typically more expensive than any other option and only provides the bare minimum of liability insurance. You should shop around as much as possible before using your state's last-resort program.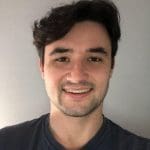 Luke Williams writes and researches for the auto insurance comparison site, BuyAutoInsurance.com. His passions include best practices for insurance and managing your driving record.