Planning an event is one of those things that you can look forward to before realizing what a mess you've gotten yourself into. The thought of selecting a venue, choosing a color scheme, and decorating a space can be very exciting. However, whenever an important occasion comes our way, we tend to forget that planning for it is so much more than choosing what to wear and selecting the centerpieces. Whether you are hosting an event or simply planning for it, there comes great responsibility with organizing it. There are many details that should be considered throughout the process, which can get quite frustrating and overwhelming that's why sometimes you need the help of a professional event agency. Unfortunately, forgetting or skimping out on something, no matter how small it is, can put all your efforts in vain. This is why we are here to tell you how to properly plan a big event without forgetting anything.
The Purpose
Before you start planning, the first thing that you should do is consider its purpose. Think about the things that you want to achieve with this occurrence; simply put, what are its goals and objectives? Is it a corporate or personal affair? Are you celebrating a major milestone, or are you announcing a merger? Do you plan on proposing to the love of your life, or are you celebrating the job offer of your dreams? Maybe you're throwing an event to market a new product or service. Perhaps you're trying to get the word out for your new business or hosting an educational seminar, webinar, or lecture. Regardless of what the occasion is, knowing what you want to get out of it is key. Set clear goals so you can create viable and effective strategies on how you can achieve them. 
Get Your Team Together
If you are planning for something on a large scale, you need to keep in mind that you won't be able to handle all its aspects on your own. Everyone tends to underestimate the complexities of arranging a successful occasion, while others overestimate your abilities. Even if you are capable of taking it on entirely on your own, there's no point in burning yourself out. Biting off more than you can chew will only affect the quality of your efforts. More often than not, victorious events in Sydney are products of a team effort. You can elect managers or delegate committees to help you secure a venue, oversee stage hire in Sydney, hunt keynote speakers and direct the specifics of the speeches, find entertainment, handle food and beverage, advertise and publicize the event, attract sponsors, create guest lists, and manage volunteers. When you assign a group of certain personnel tasks to take care of, this generates an accountability system, which can prevent tasks from falling in between the cracks. Creating teams is not only about delegating, but it also requires you to account for the several committee meetings, check-ins, and feedback, when you are creating a schedule. 
Budgeting
Your event will take up as much money as you allow it to. You may think that your event can never take up too much money, especially when you leave your budget undecided. However, being unaware of your finances and neglecting the importance of allocating a set amount of money to each planning category can break the bank. You need to account for everything when you are getting a budget; this means that you should determine how much money you want to pay for the venue, decorations, food and drinks, software, entertainment, marketing, staff, technology, plus the extra, unexpected costs. It doesn't matter if you can't determine fixed costs for all the categories; setting a maximum for each aspect is vital. 
Reasonable Date
While many events come with pre-determined dates, others can be more flexible. If the date is yet to be decided, make sure to set a reasonable one. A sensible, rational date is one that gives you enough time to ensure that everything is perfect. Typically, you need around four to six months to plan for a large event. Be mindful of national and religious holidays, making sure that they don't overlap with the day of your occasion. Depending on your target audience, avoiding school days and exam periods can be a great idea. If you have any key guests, such as speakers, VIPs, sponsors, or presenters, you need to make sure that your selected date is suitable for them.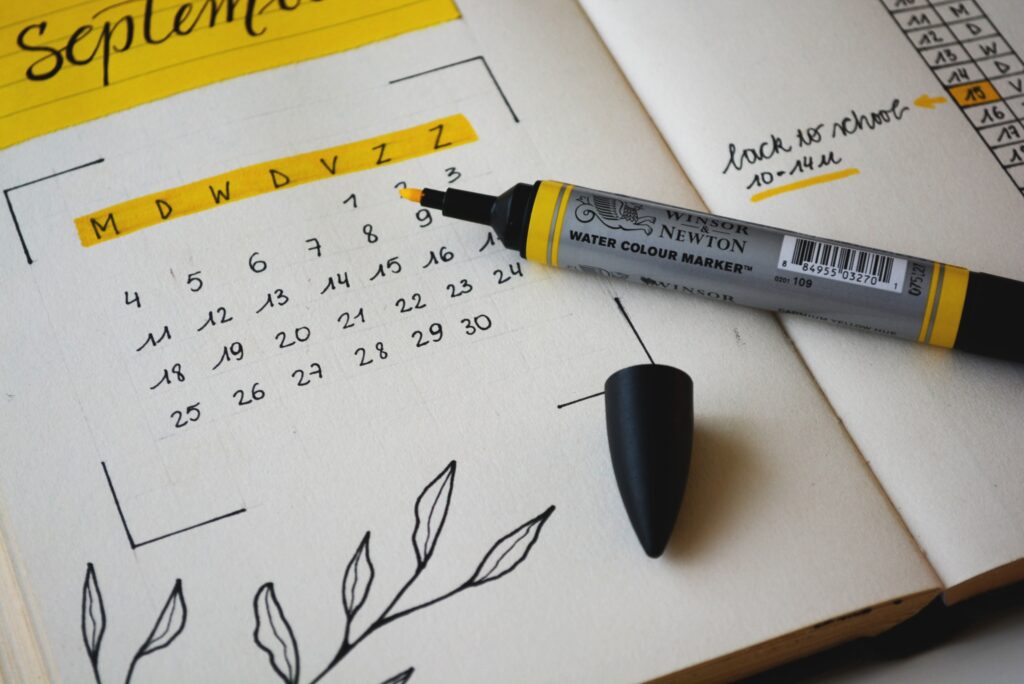 If you are planning for a huge event, it's only natural that you feel confused and at a loss. The issue with large occasions is that they come with several great demands. Many people often get tricked into thinking that it will be a fun experience, not realizing that it's easier said than done. We gathered a few tips that will help you plan a big event and ensure that nothing falls by the wayside.
Featured Image by unsplash.com