The internet has shaped everything we do, how we spend our downtime, how we communicate, how and what we buy. It has changed everything. But there is one place where you can use the internet to change almost everything that you do when it comes to your career. 
The rise of software, AI, online courses, online networking, and remote work has enabled millions of people to design a career that wouldn't have otherwise been possible. But it isn't just people who have created a new career; those who are already in work and want to change it up and progress, or those who want a completely new career can benefit from the internet too. 
So, how can you make the most of the internet to improve your career? 
A Mentor
Perhaps one of the best things is that the internet is the biggest room in the world – and it is unlikely you're the best at what you do there; as the saying goes, 'If you're the smartest person in the room, you're in the wrong room!'. 
There are so many smart people with a wealth of experience in what you want to do. A mentor can give you advice, support, and guidance and even leverage their network to help you achieve what you want. 
There are plenty of different types of mentors, and you need to find one that works with what you want. For example, you might only have time to deal with emails, or you might prefer a Zoom call once every two weeks. 
A mentor can help you gain clarity and move forward in a way that you hadn't previously considered. 
New Technology 
We are currently in a new era when it comes to technology. The increased usage of AI has impacted many different industries, and it pays to work out how to implement it. You will likely need to do this in your own time unless your company has a learning grant or training in new technology. 
Aside from reading about the different ways that the technology can be used, you can start to use it yourself. Use all of the free trials or the free versions of the software to try it out for yourself. 
There are a few places that you can head to to read about how thought leaders are using the new technology: 
You don't always need a qualification in the new tech, but it is a good idea to track your progress or make a portfolio of projects. Even if it takes a while to work it out, it is a new skill that you can add to your CV, and you might just find it a lot of fun, too!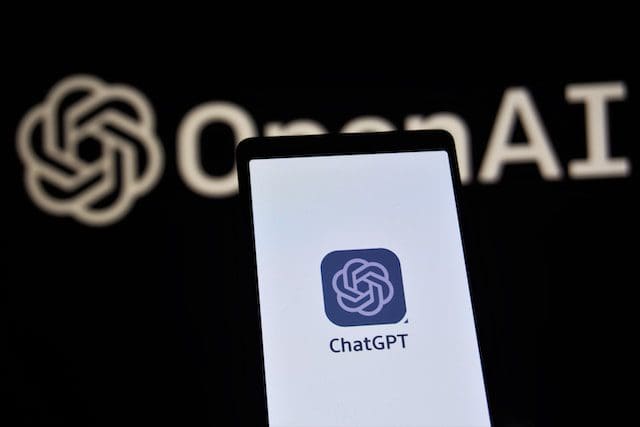 Self Education
Many workplaces are now offering their employees a learning budget, and that can help further your career. But not all of them are, and that means you need to take your learning into your own hands. 
Self-education can mean that you can study something completely unrelated to your current career so that you can move into an industry or a role that you are actually interested in. 
Studying online can open many doors, but you'll need to make sure that you can balance the time it takes. So, courses that are self-paced with no deadlines can work wonders – but not for everyone! Some people need deadlines to keep them on track. 
It is a good idea to understand how you learn before you select a course. And understanding your budget – and perhaps how much you could get in terms of grants or loans is vital. 
Productivity
While you don't need to buy into the hustle culture completely, we could all do with a little bit of productivity. Managing your workday as well as possible gives you more room to do things you enjoy outside of work hours. 
And just like everything else, there are apps and software that can help you. Usually, they work across multiple devices, too – so you can keep yourself on track anytime, anywhere. 
A calendar – and actually use it.

A note-taking app – and again, 

use it.

If you find your mind wandering and ending up on websites that aren't work-related, then try Freedom; it blocks everything.

AI software – use it to create timetables, research, or make quick work of things

Pocket – save the articles you find around the internet in Pocket

Habit trackers

 – Habitica, Way of Life, and Streaks are great for getting habits started

Lists – Todoist, Asana, TickTick, ClickUp, and Trello are great options. 
We can often achieve a lot more by taking stock of what we are wasting time on and changing it.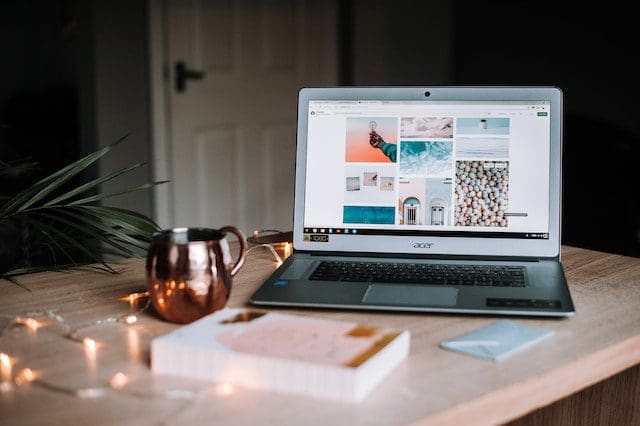 Portfolio 
It has never been faster and easier to send your portfolio to the right people. But first, you need to build one! There are plenty of options online for websites that have the ability to build a portfolio that looks professional and says everything you need it to. 
Your portfolio doesn't have to be built entirely on what you've made during your working hours; it can also play host to a range of projects and things you have created outside of that. Keep in mind that your portfolio should be cohesive enough to lean into whatever role you are applying for. 
For example, lots of pictures of AI-made pandas might give insight into what you enjoy doing, but it likely won't impress a recruiter who is looking to see your writing skills. 
So carefully consider what you put in there. Here are a couple of great portfolio options: 
But depending on the work you do, you can also use Instagram or TikTok based on the industry you work in. While Instagram isn't strictly a portfolio, it is a great way for anything visual to be shown off. 
Learning how to network on social media is another skill that can come in very handy. But it takes time and work to make it happen: 5 Reasons Why Instagram Marketing Is Important for Your Brand. 
Featured Photo by Thought Catalog on Unsplash