Texas is almost like multiple states in one. Mainly due to its size and diverse geography, Texas offers a wide range of activities for visitors to enjoy.
Texas has both big cities and small towns, which offer different experiences. One of the must-visit cities in Texas is Austin, which is known for its vibrant music scene and outdoor activities. Here are some of the things you should do if you ever visit Texas.
Explore the Music Scene in Austin
Austin is a special place. For music lovers, it is a paradise because it offers live music performances almost every day of the week. It also features SXSW, one of the largest music festivals in the United States. SXSW is a launching pad for emerging artists and a mainstay for established musicians. Venues such as the Continental Club, Broken Spoke, and Antone's host some of the biggest names in music as well as local artists.
Attend a Sports Event in Dallas
Another activity worth doing in Texas is attending a sports event in Dallas. Dallas is known for its love of sports, particularly football and basketball. Home to the Mavericks and the Cowboys, sports fans will find plenty of excitement and energy at AT&T Stadium or American Airlines Center.
The Cowboys are known as America's Team, and attending a game at their state-of-the-art stadium is an experience like no other. Probably the best stadium in the NFL, AT&T Stadium is an architectural masterpiece and offers a range of amenities for visitors.
Visit the Alamo and River Walk in San Antonio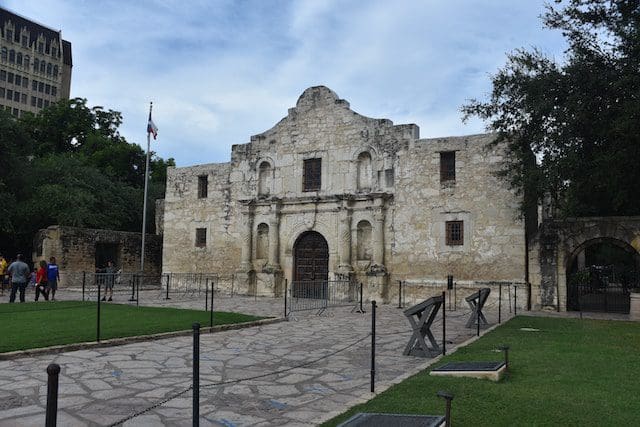 For those who love history, San Antonio is an imperative city to visit and explore in Texas. The Alamo stands out as one of the must-see places in San Antonio for its significant role in the state's fight for independence from Mexico. A guided tour around this historical mission can enrich visitors with a great understanding of its profound past.
Moreover, strolling through River Walk is also a popular activity among tourists visiting San Antonio. It comprises a series of pathways that run along the banks of the beautiful San Antonio River and provides access to various dining spots, retail stores, and art galleries alongside numerous recognized heritage sites within the area.
Visit NASA and Enjoy the Food in Houston
Houston is a city with much to offer. Tourists can visit NASA's Space Center Houston, which is home to actual spacecraft and interactive exhibits that offer a glimpse into the history of space exploration. In addition to its space-related attractions, Houston is also a food-lovers destination. With a diverse population, Houston offers an equally eclectic culinary scene. There are plenty of world-class restaurants in Houston that cater to different tastes and preferences, from authentic Tex-Mex cuisine to international delights.
Experience the Natural Beauty of Texas Hill Country and Big Bend National Park
The state of Texas has an abundance of tourism activities to offer visitors, including opportunities to explore its beautiful natural scenery. Two noteworthy destinations for this type of experience are the tranquil Texas Hill Country and the expansive Big Bend National Park in West Texas. Located within the heart of Texas, travelers can take a break from city life while enjoying stunning landscapes and indulging in wine-tasting tours at local vineyards or visiting historic towns dotted across the countryside.
On the other hand, individuals seeking outdoor adventures should not miss out on exploring Big Bend National Park. The park offers various recreation options like hiking trails with scenic views, multiple bird-watching spots, as well as fantastic stargazing possibilities come nightfall.
Conclusion
Texas is a favored tourist destination around the globe because of its diverse range of activities. The state offers culinary experiences, shopping avenues, national and state parks to explore natural landscapes, nightspots with amazing nightlife, cultural attractions that depict rich history & traditions, and beautiful sightseeing spots. For a more enjoyable trip to Texas, it is recommended to check out travel guides that focus on the local area.
Amongst these are cities like Houston or Austin, which offer an opportunity to enjoy city life, while San Antonio allows one to delve into its culture deeply as it boasts concrete proof from the past. Moreover, Texas Hill Country gives nature lovers a chance to witness breathtaking beauty, whereas Big Bend National Park is popular amongst adventurists.
Nonetheless, it should be kept in mind that environmental factors such as extreme temperatures during summers have lessened recreational water's quality raising questions about safety measures in place when engaging with aquatic tourism facilities within Texas boundaries. Visitors must also take note that longer vacays result in better satisfaction rates, according to research findings, instead of opting for brief ones.
Featured Image by Oberholster Venita from Pixabay