Air fryers are useful appliances. But, it might not be ideal for everyone. Read the article to know if purchasing an air fryer will be convenient for you.
Air fryers use convection heating for cooking foods by circulating hot air. This gadget gives your food a crispy, crunchy coating. They provide a taste and texture of fried food but aren't actually fried. Air fryers take advantage of the heat and the drying effect of the air to cook foods faster. Purchasing an air fryer can provide you with tasty dishes that are healthy as well. 
There are many affordable air fryers from which you can select yours. If you are willing to purchase one, go through the discussion below to know the facts before purchasing one.
Pros of an Air Fryer
Air fryers are a very useful kitchen gadget. There are several benefits of owning one. Such as:
1. Healthier Meals
You do not need much oil for cooking in air fryers. You can get your food browned and crispy with little to no oil using these appliances. You can just spritz a little oil on your item and proceed with the cooking cycle. If there is any excess oil, it will drain away from the food. Thus helping to prepare healthy foods. 
Air fryers are ideal for making chicken wings, onion rings, mozzarella sticks, nuggets, fresh and frozen fries. 
2. Versatility
You can use air fryers to stir fry, air fry, bake, broil, reheat, grill, steam, and roast. You can use some models for rotisserie too. 
Besides the nuggets and fries, you can prepare roasted or steamed veggies, stir-fried meats and vegetables, grilled sandwiches, chicken breasts or thighs, hot dogs and sausages, and also steak in an air fryer. With a larger unit, you can even bake a whole chicken or small turkey. Purchasing an air fryer will be very handy when you want to enjoy these mouth-watering dishes.
3. Quicker, More Efficient Cooking
Air fryers are more efficient than traditional appliances. You can cook faster using an air fryer. It preheats in minutes, and most of the heat remains inside the appliance. Frozen foods are also quickly cooked as the heat of an air fryer is not lost to the surrounding air. Your house will also not heat up in the summer. 
4. Space-Saving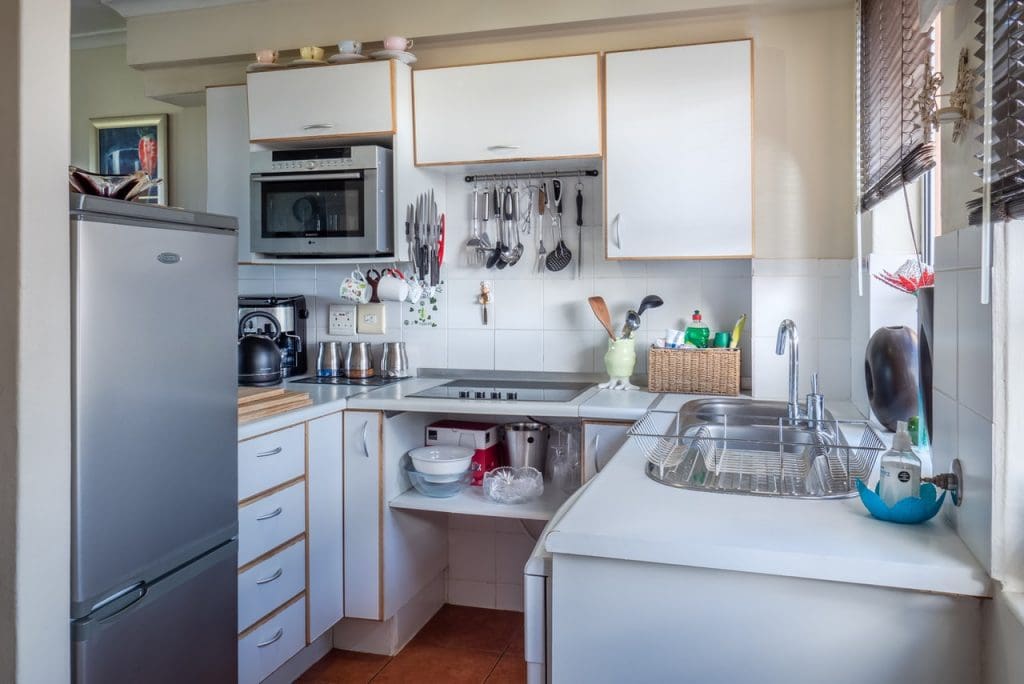 You can find air fryers perfect for dorm rooms, small kitchens, kitchenettes, or RVs. These are found in coffee-maker size too. They are small and super-compact and more convenient than a toaster oven or steamer.
5. Easy to Use
Most air fryers are designed to be easy to use. You will only need to set the cooking time and temperature and put the food in the basket. Of course, shaking the food once or twice during the cooking cycle will give better results, especially when cooking chips, wings, fries, and nuggets. Children, if taught well, also can prepare quick lunches and school snacks using an air fryer.
Cons of an Air Fryer
Some inconveniences you might face when using an air fryer is discussed below:
1. Quality Issues
Air fryers are mainly made from inexpensive metal parts and plastic. They might not be usable after months or years of use. The heating elements, fans, and controls ultimately tend to go out, and your unit becomes useless if that happens.
You may need to replace metal cooking pans and baskets after some time. Prints on the control panels or dials can wear off. These issues can occur inexpensive units too. Overall, they are not that long-lasting and sturdy kitchen appliances. 
Buying from a well-established company might help you to avoid some of these issues. While purchasing, make sure to get one that has an extended warranty for extra protection.
2. Not Ideal for Large Families
A medium-sized air fryer with a capacity of 3.5 quarts can generally handle the main dish for two people or a side dish and a main dish for one person. A large unit that has a capacity of 5.8 quarts might handle a whole chicken. That theoretically means enough to serve four people. So, they are ideal for small families. There are very few models that might handle more than four servings. But, that still requires cooking in batches. 
3. Learning Curve
There is a learning curve that comes with every air fryer model. Each unit has its own peculiarities. You have to figure them out so you can cook properly. Air fryers come with guides and recipes. They might seem like recommendations but are actually instructions. You will need to practice a few times to get the perfect result.
4. Limitations
Air fryers have some limitations too. It will make you limited in the shape and size of the basket. You might be limited to a 6-inch pie pan in some models. In another, your frozen tachos might not fit. Sometimes foods might get stuck to the pan that becomes difficult to clean up. When preparing food for multiple people, you will have to cook in batches. So, make sure you consider these limitations while buying one.
Comparison with Other Appliances
Air fryers are good at cooking different kinds of food. Some foods like chicken nuggets, batter-coated or crumb-coated fish, or oven chips are tastier when you cook them in the oven. But if you want to eat healthier, using an air fryer is far better. They take 50 times less oil than deep fryers to cook your food.
Air frying VS oven cooking: 

Air fryers cook food faster than the oven. They are more energy-efficient as they are smaller in size and can cook in less time. They are more environmentally friendly. You can eat healthier using an air fryer because less oil is required to cook.

Air frying VS deep-frying: 

Air frying takes twice more time than deep-frying, though they are quicker than oven cooking. But it is easier to clean up. The smell of air frying does not linger in your house like deep frying. And the foods are healthier as mentioned above. But make sure you eat them in a moderate amount to keep yourself fit and fine.
Best Foods to Make Using An Air Fryer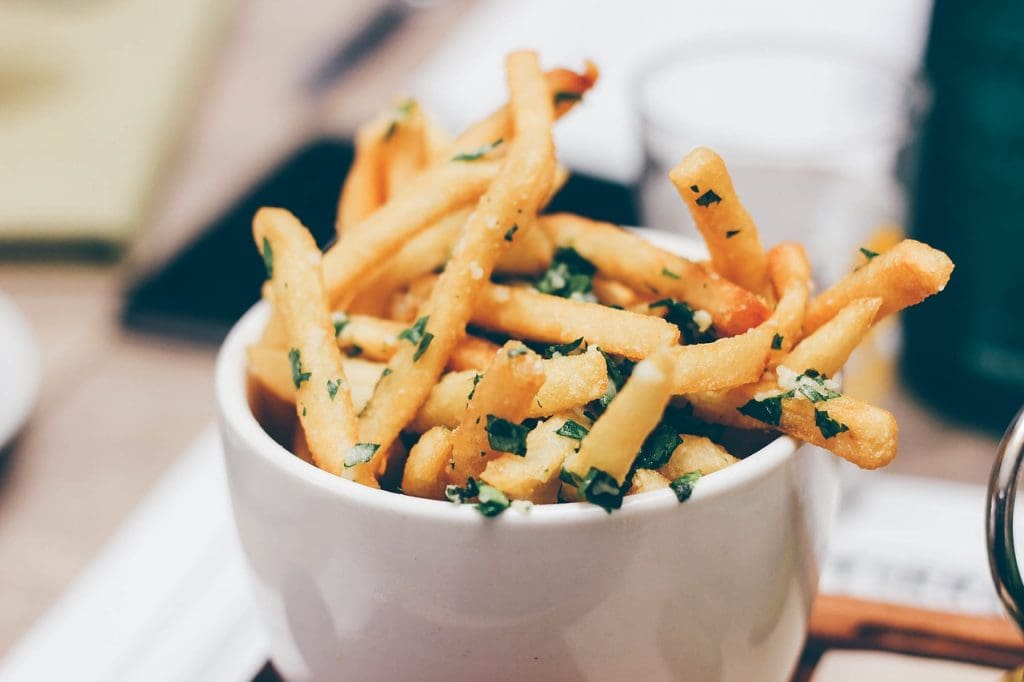 There are many delicious foods you can cook using a fryer. Some yummy dishes you might enjoy are sriracha-honey chicken wings, chili-rubbed rib-eye steak, and french fries, parmesan dill fried pickle chips, molten chocolate cake, doughnuts, etc. Roasted vegetables, crispy chickpeas, brownies, and bagels are some other mouth-watering dishes that can be cooked using an air fryer other than the typical items.
Foods You Can't Cook in an Air Fryer
There are some foods you can not cook in an air fryer. You need to be careful with them to avoid messing up.
You need to avoid cooking cheesy items in an air fryer as they will just melt on the tray in your air fryer. 

You can't fry items with a homemade, wet batter unless mixed with breadcrumbs.

Broccoli and similar vegetables might wind up soggy or dry out. Leafy veg will not cook evenly and will be blown around. 

Dry foods, if coated, generally end up losing their seasoning.
Things to Check out Before Buying
Before purchasing an air fryer, consider checking its features.
Size: 

While buying a fryer, make sure to check if your countertop has enough space to store it when cooking.

Wattage: 

Ensure that your kitchen outlets can support 800-1400 watts as an air fryer generally uses so.

Capacity: 

When purchasing an air fryer, make sure to know how much and what kind of food you want to cook using it. For everyday cooking, 1.8 to 2.5 pounds will be sufficient. A larger one will be necessary to cook a whole chicken or a turkey.

Settings: 

To make a better decision, you need to figure out what settings are available on the fryers. Get the model that goes with the foods you will be cooking in your fryer.

Other Features:

 Some air fryers can cook two separate dishes at a time as they have levels in the baskets. Meals like chips and fish are easier to cook using them. But if you just want to enjoy the occasional fries as a side dish, this feature might not be necessary for you.
Conclusion
Though the air fryer is an amazing appliance, it might not be necessary for everyone. But, if you are a fried food lover, purchasing this gadget will be ideal for you. They are good at preparing many kinds of food items that add variety to your eating plan. With careful consideration, they can be a great addition to your taste buds, diet, and convenience.
Featured Image by Jepz11, via Wikimedia Commons