MMothers will know the real struggle of having to cook food while tending to their children. I know how heated the atmosphere can get if there is not sufficient fresh air. In a warm environment with too many things to look after, mothers, including myself, often get irritated. Therefore, the ventilation in the kitchen must be proper. For this reason, Realty Management experts say the selection of a suitable kitchen range hood is vital. 
Some people do not fully understand the concept of renovation. Improvements to the kitchen often require replacement of the kitchen range hood. For this purpose, one needs to consider several points to select the best range hood. These points include factors involving the house and the range hood itself. One could deal with serious problems if they ignore these important points. 
1. The Infrastructure of the Kitchen
Anything about the renovation will prove useless if the idea about the layout is wrong. One should always have a clear idea about the space one has while choosing the correct hood range. An oversized item would require further renovations and delays, while a smaller one would waste time. Therefore, the idea of the right size is necessary for this purpose.
Another thing to keep in mind is the installation of venting hoods in the kitchen. There are several possibilities for these vents. One can install them inside their kitchen cabinets, or they can suspend them from near the ceiling.
A technically innovative project consists of a chimney that works on the principles of a telescope. One can easily make changes in its size according to their requirements. Based on the kitchen's design, one can find many innovative ideas for the perfect hood range. 
2. Properties of the Exhaust System
The exhaust system is one of the major questions while searching for a hood range. Nobody can work in an environment with little to no ventilation. Therefore, keeping a good check on the exhaust properties is vital. There are two basic systems for venting in any kitchen.
A duct-system makes use of ducts to direct the hot air in a different direction. In many cases, people use their attic to turn the hot air out of their kitchen. It may be effective, but an easier and more convenient way is to attach the fan to an exterior wall. That way, the hot air can escape in no time, and the cost of ducting drops down. 
Some people make use of a ductless exhaust system. In this process, the hood filters the air and sends it back into the kitchen rather than pushing it outside. This method is a bit more expensive as it requires proper maintenance of the filters and the fan, and the efficiency for this project is much less than a duct system. 
Along with the channeling, one needs to determine the size they allocate for their hood fan. It is a very important step to buy the most suitable fan based on its power. Getting a hood fan with the maximum power in the exact space will clean the air better and quicker. 
To learn about the fan power, you should know the kitchen volume as it determines how long it will take for the fan to clear the air. For an ideal exhaust hood fan, the requirement of cleaning the complete kitchen volume should be equal to or more than eight times in an hour.
Another important aspect of the power of an exhaust fan is its CFM. It denotes the exact power of the fan and its ability to move the air inside a room. Usually, range hoods consist of a fan whose CFM ranges from 150 to 600. For bigger houses and more powerful hoods, this CFM can go up to 1000. But, there's no need to use a more powerful fan than your needs.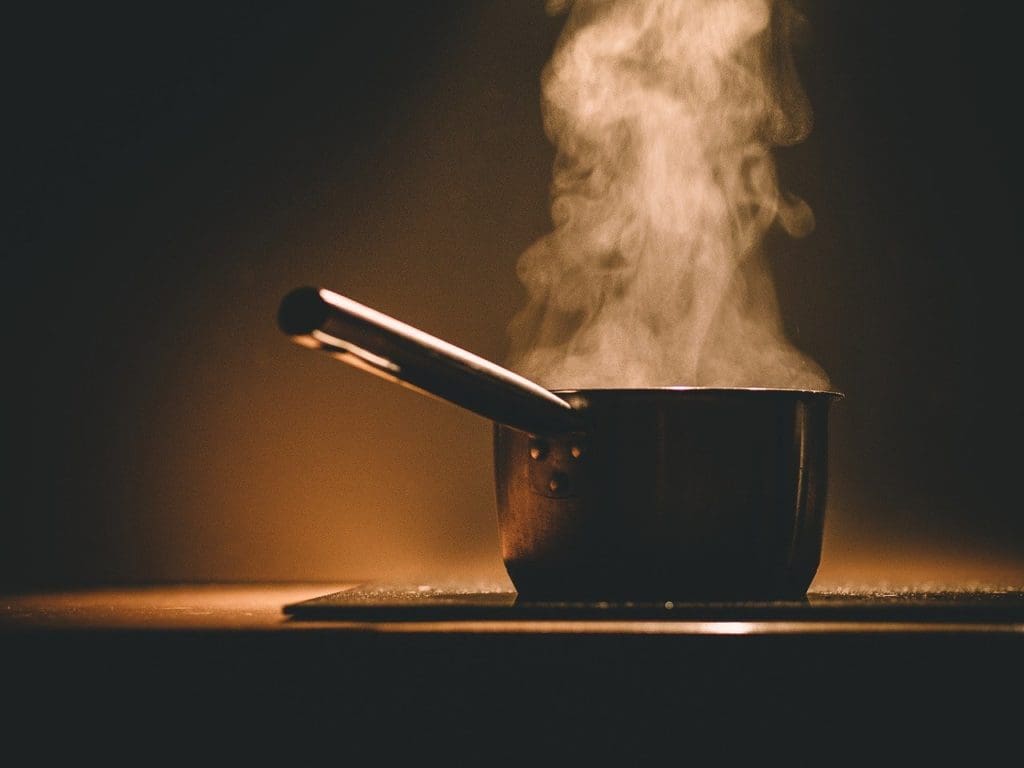 3. The Noise of the Hood Range
You can buy the most excellent hood range, which offers the most ergonomic methods of venting. But it will soon become a nuisance if the noise of venting is too loud. Often, people install hood ranges in haste, and they have to deal with a lot of noise later.
Experts advise buying a noiseless range hood that does not move the air in a thick cloud to avoid such inconvenience. Instead, it brings the air towards the edges of the hood. This process seems more suitable, and there would be less noise. 
4. Cost of the Hood Range
Nobody wants to drain their money on things that have more practical use rather than show-off. Therefore, one should select a hood range that is more cost-friendly. By choosing a more simple and efficient hood range according to their requirements, one can save a lot of money. 
In such a time where objects are increasing in value every day, it is better to look for a pocket-friendly option. Of course, hood ranges are not very cheap, but one shouldn't be too careless in looking for an expensive one. There are many options in the market, and one can find a suitable hood range by searching properly. 
Cooking is an interesting and fun activity. Although most people do it because they're hungry, some people like to cook in their leisure. But, for obvious reasons, a hood range is necessary to make cooking in a kitchen bearable. Therefore, if you're looking to replace your old hood range or buy one for your new house, keep these points in mind to make the most of your investment.
Featured Photo by Curtis Adams from Pexels