The following post is from Jason & Jennifer Bruce of New Season Design: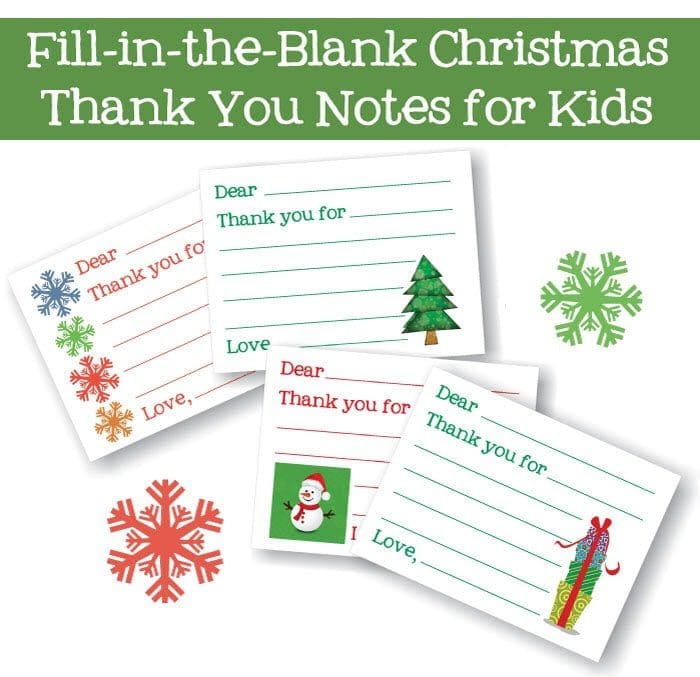 Christmas is an easy time for kids to focus on what they're getting. And it's no wonder. I can't count the number of times that Emma is asked what she'd like to have for Christmas.
One way to encourage a heart of gratitude in the middle of all this receiving is to have kids write thank you notes. I like the idea of writing thank you notes not only for gifts, but also for special visits or other events.
If writing thank you notes is intimidating for your kids, try these fill-in-the-blank thank you notes. They're designed to kick-start the thank you note writing process. Kids can fill in the recipient's name along with what the thank you is for and the child's name.
If your child is too small to fill in the whole card, maybe he could write the recipient's name at the top and his name at the bottom. Then you can act as a scribe for the body of the note.
Either way, writing thank you notes is just one more way to encourage gratitude in our kids.
Click here to download or print the thank you cards.
Printables from the archives:
Join us as we celebrate 101 Days of Christmas with new DIY projects, gift ideas, traditions and more every day from now through Christmas!
Jason & Jennifer Bruce are the husband-and-wife design team behind New Season Design, where they work together to help clients put their best foot forward online. Jason is a pastor-turned-graphic designer, and Jennifer is a teacher-turned-blog designer who also blogs at The Simple Pen about life, learning and the things she loves.