In adulthood, it's not uncommon for our personal creative hobbies to fall by the wayside. When juggling work, family, and household obligations, fostering an artistic hobby might feel trivial or like a waste of time. But the reality is that being creative is good for us on so many levels, even well into adulthood. In fact, it may be more important in adulthood than it is during childhood. Studies show that creative hobbies can boost your overall health, providing benefits ranging from increased happiness to a reduced risk of dementia. With this in mind, you might want to add "get a hobby" to your to-do list! 
Not sure where to start? Consider trying something from the list below featuring some great ideas for how to get your creative juices flowing. 
Jewelry Making

 — Making jewelry is an affordable and approachable activity for all, regardless of age, means, or skill set. You just need 

a few simple jewelry-making tools

 and some supplies from your local craft store, and you can create millions of unique designs. We recommend picking up a beginner's guide or two to bone up before beginning.

Knitting or Crocheting

 — All activities that involve repetitive hand movements are an excellent way to calm the mind and get into a pleasurable creative flow. Plus, they just might 

release some happiness hormones

 that put you in a better mood and help you better manage stress. Bonus: You can knit or crochet while you watch TV or listen to music and podcasts!

Photo by Sarah Pflug from Burst

Furniture Flipping

 — If you're handy with a sander, paintbrush, and drill, you could probably make a fortune — and release some creative energy while you do it — by fixing up old furniture. Shop the curb and thrift stores for free or discounted finds and work a little magic to transform them into something brand-new. This is a great option for people looking to make some spare cash to fund their hobby.

Photography 

— Here's a hobby that gets you out into the world to explore and honors your need for a creative outlet. Head out and snap pics of whatever interests you — nature, architecture, or even your friends and family.

Cake Decorating

 — If you've ever watched any of the cake decorating shows on TV, you know there's a lot more to the story than frosted trim and sugary roses in today's decorating pursuits. You can create edible masterpieces with some 

simple cake decorating tools

 and a few ingredients you probably already have in the pantry.

Interior Design

 — Interior decorating is an awesome hobby in adulthood because it helps you spiff up your space and create an enjoyable environment, all while flexing some creative muscles. You can get extra creative by designing gallery walls or making your own custom wall art.

Woodworking 

— If taking a piece of raw wood and transforming it into something gorgeous appeals to you, you will love the art of woodworking. With a few hand tools and some lumber, you can create everything from birdhouses to furniture. Over time, you may want to advance to power woodworking tools to grow your skillset as a table saw or lathe.

Wood Carving

 — Detail-oriented creatives will love carving wood. This is a zoomed-in hobby that lets you create one-of-a-kind designs in a truly artistic manner. Get into a Baroque or Rococo state of mind, carve some fancy creations, or keep it folksy with simple flowers and shapes.

Fly Tying

 — Those interested in the outdoors may want to consider the art of tying flies for fly fishing. This hobby involves creating unique and sometimes intricate artificial flies using feathers, hackles, hairs, threads, and more. You don't have to be an angler to get into this hobby, as long as you've got someone in mind to use or buy them when you're done!

Photo by Josh Frenette on Unsplash

Poetry 

— If you've got a way with words, you might be a good candidate for poetry as one of your creative hobbies. Not only will it help you sharpen your abilities as a writer, but attending and speaking at poetry readings can also help you with public speaking. Consider stocking up on some of

the poetry classics

 before you begin to get inspiration and help you define your style.

Collage Art

 — Making collages may remind you of your teenage days, but did you know it's very much a legitimate art form and one that you can use to express yourself in a brand-new way? Using old books, magazines, maps, brochures, and more, you can create truly original works of art.

Cardmaking 

— If you've strolled through the card aisle at the grocery store lately, you know the price of greeting cards is steep and getting steeper. Save some cash and get your creative juices flowing by creating your own. Enhance your cards with stamps, paper folding, foil art, and more techniques.

Calligraphy 

— This one goes hand-in-hand with cardmaking, but it's an excellent standalone hobby as well. Perfect for the solo artist who loves a quiet, peaceful activity, calligraphy is relatively easy to learn via online tutorials and books. Plus, all you need to get started is a pen and paper!

Scrapbooking 

— Scrapbooking is the art of turning mementos and memories into a book that you can enjoy and cherish for the rest of your life. It involves collage, working with paper, and, if you so desire, a small amount of writing, so it's a great choice for the multi-talented hobbyist. There are 

plenty of art tools

available to help turn your scrapbook into a masterpiece as well as accessories such as

die-cut stickers

, wasabi tape, embellishments, stamps and inks.

Origami 

— You can do so much with paper! Origami is the art of paper folding, but it involves many more than just paper airplanes and swans. This peaceful hobby requires no special tools or training. All you need is some paper (origami or "kami" paper is the best) and a little bit of patience.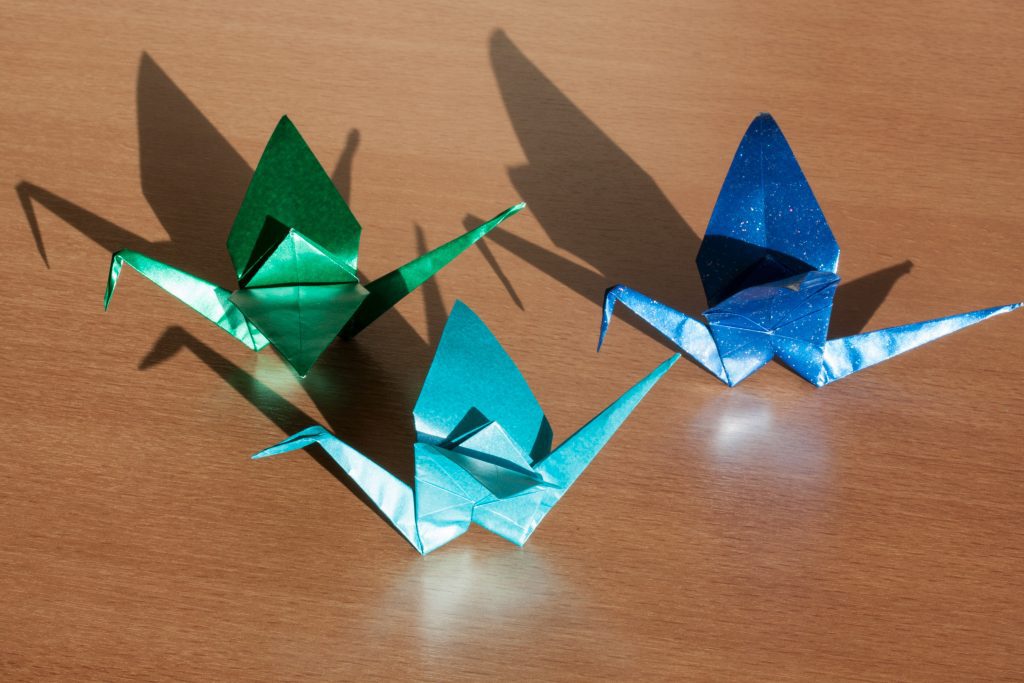 Who says you have to commit to just one artistic endeavor? Try one or more of these creative hobbies and reap all the benefits for the rest of your life! All of these activities will help you broaden your horizons, boost your inner calm and happiness and enjoy the deep satisfaction of being creative each and every day.
Featured Photo by Farah from Burst