Many people out there understand the value of being pampered and going to a spa or salon at least once a week. Due to the current pandemic, people are afraid to visit beauty salons. This caused a lot of people to think about dying their own hair at home. Many people have already started watching tutorials online to learn how to change their color. Some attempts were successful, while others were disastrous. If you're thinking about giving your hair a makeover, you should be familiar with the typical difficulties people usually encounter when using dye. On that note, read on to learn four common mistakes you need to avoid when dying your hair.
1. Having High Expectations
When dying on your own, especially for the first time, don't get your hopes too high. Chances are, things aren't going to turn out exactly how you want. Most importantly, do not be fooled by the luminous-hair-color picture on the box; the results are usually different. Your hair will not turn out as red or blonde as it is in the picture. Experts explain that lighter shades are usually tricky and difficult to achieve at home. Even if you attempt to bleach first, you may end up with unpleasant red or orange tones that make it nearly impossible to achieve the color you wanted in the first place. For starters, you need to know how to neutralize red tones in hair before dying it. This can happen to brunettes, redheads, and even blonds, so get ready to neutralize your brassy tones first.
2. Choosing The Wrong Shade
Every skin color has an undertone that makes some shades more suitable than others. Therefore, it is recommended that you know whether you're cool or warm-toned. If you have redness and burn easily, you should stick to cool tones, such as beige, ash, or cool brown, unless you're going for a bold color. In that case, shades of green, bright red, lavender, and turquoise will look great on you. However, if you get tanned easily and you have a yellow undertone, your skin will look perfect with warmer colors. Most warm-toned people go for honey, caramel, or bronze because that suits their skin perfectly.
3. Messing Up The Bleaching Process
If you have blonde or fair hair, dying it with a darker or vibrant color is a breeze. You must apply the color and let it sit for the duration written on the box. Unfortunately, dying darker tones is a more complicated process requiring extra effort. It is mandatory to use bleach to lift the original color and make it lighter. Many people apply bleach incorrectly, starting from the roots to the ends. This is a common mistake you must avoid because the heat in your scalp speeds up the bleaching process at your roots. So, if you apply bleach all over your head, starting from the roots, you will end up having yellowish-blonde roots and orange ends. The best thing to do is to section into four parts and apply the bleach on small strands, from the mids to the ends of your hair, and then finally on your roots.
4. Overlooking Hair and Face Protection
Bleach and dye are exhausting and damaging for your hair. The least you can do is protect it from further damage. If you don't want to experience split ends or dull, dry hair, you should apply moisturizing masks at least once a week before taking a shower. You can also apply coconut oil or shea butter on damp hair to keep it nourished and hydrated. Furthermore, when dying, always protect your face by applying Vaseline on your hairline and behind your ears to protect your skin against harsh chemicals. If the dye manages to touch your face, use a cotton ball and vinegar to remove it.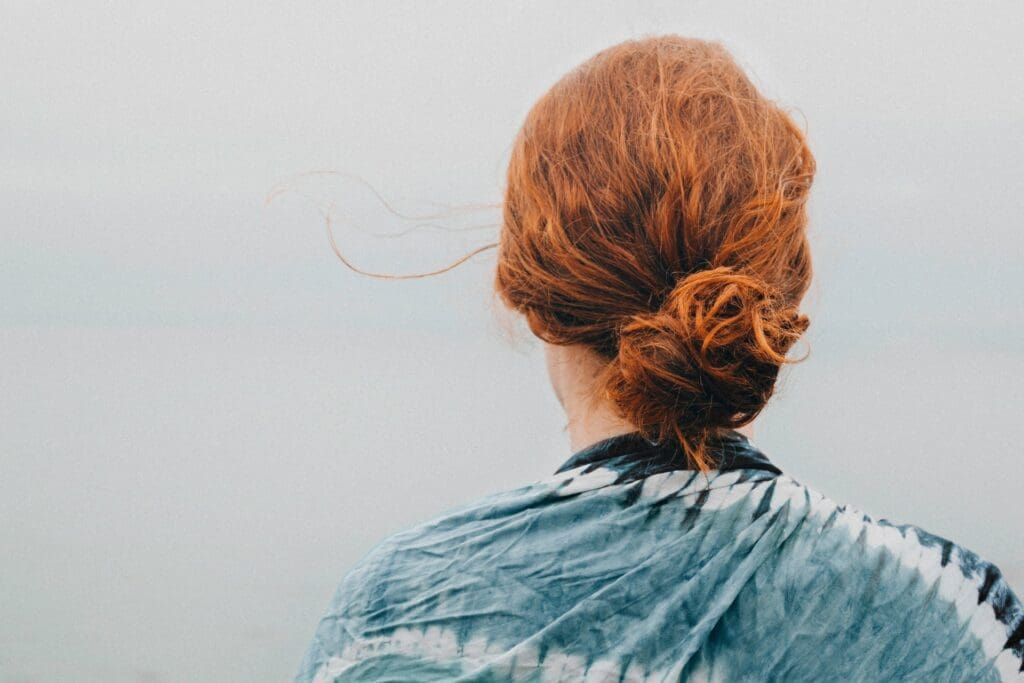 Many of us have the urge to go for some change, especially after the long lockdown period. If you feel the desire to do a hair makeover on your own, you need to do lots of things beforehand. Watching many tutorial videos online is helpful, but most importantly, you have to be familiar with the most common mistakes to steer clear of them. If you want to have a successful makeover and end up with dazzling trendy hair, make sure to stick to the instructions on the box and avoid the mistakes other enthusiasts have made before.
Featured Photo by Toa Heftiba on Unsplash