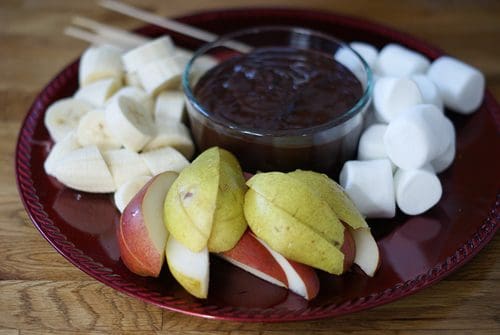 The girls and I had a fondue party over Christmas break, and I've been meaning to share this recipe with you ever since!
Because our youngest is dairy-free, I was on the hunt for a dairy-free recipe, and I combined a few that I found to use ingredients that we keep on hand. It was so easy and delicious that I don't think I'll ever make traditional chocolate fondue again.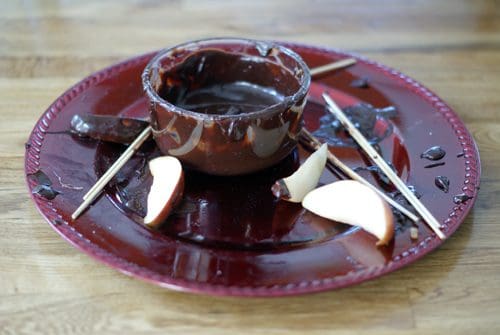 Obviously, the girls agreed!

Easy Dairy-Free Chocolate Fondue
Ingredients
10 ounce dairy-free semi-sweet chocolate chips
½ cup almond milk
1 tablespoon coconut oil
½ cup "safe" miniature marshmallows
Directions
In a fondue pot or small crock pot, melt the chocolate chips, milk and oil on low. When smooth and creamy, add the mini marshmallows and stir constantly until smooth.
Serve in the pot or in a separate bowl with pears, apples, marshmallows and bananas for dipping. Use fondue forks or wooden skewers.
Click here to add this recipe to your Plan to Eat account.
What is your favorite fondue "dipper"?