When you are going to have a baby, preparations need to start earlier on. You need to have bought the items that the baby will use during the first three or so months. Forget about the crib and major stuff for a minute; there's a lot to be done still. 
These items that you should be looking at will make the baby more comfortable during its stay. And they will also make it easier for you to handle the baby as well. Below are some of the items you need to make it easy to take care of your baby. 
Feeding
The first thing you want to ensure is that your baby is well-fed and doesn't get any infection while at it. And because the baby is somehow on a growth spurt, they'll often need to eat. So, you need to ensure that you have the right items to handle their feeding. 
You need to have the following depending on if you'll be breastfeeding or bottle-feeding. And you can check out Little Lou Baby for most of the items on this list. It gives you an easy time to get them all from one place. 
Breast pads

Breastfeeding support pillow

Bottlebrush

Bibs

Breast pump

Bottle and nipples

Burp cloths

Bottle drying rack

Dishwasher basket for bottles

Bottle and pacifier sterilizer
Clothing
The first thing you need to understand about babies is that they need to be kept warm when it comes to clothing. As cute as baby clothes can be, you need to consider buying value more than anything else. You also need to have a budget at hand while shopping for clothes. For parents who want to take care of their little ones easier, they should get the best baby boutique available online. These online stores generally carry everything related to babies or babies-related merchandise you might need or want.
Another thing to consider is that babies proliferate; you don't need to blow your budget on the tiny clothes alone. It would help if you considered buying a few bigger ones too. This will keep you on budget as the baby continues to grow. 
Here are some of the basics you need to have when it comes to baby clothing that you need to get:
Pull-on pants

One-piece pajamas

Undershirts

Rompers

Half-shirts

Gowns

Sweaters, baby thermal socks, hoodies, and shoes – they are necessary at the moment
You can also include some of the items below, but they aren't as crucial:
Swimsuits

Mittens 

Scent-free detergent

Winter coat
Bathing and Care
Your baby will need to be washed off the baby smell they have due to the messes they always make. You need to have the proper care when it comes to washing the baby of that smell. Below are some of the things to get:
Baby lotion

Baby nail clippers

Baby shampoo

Baby bathtub

Digital rectal thermometer

Hooded baby towels

Infant-safe sunscreen

Baby washcloths

Nasal aspirator
Diapering
Since the baby eats, you need to be prepared for the diaper change. And it would help if you had the right supplies for the job. You need to decide which one you'll be using for your baby, from the brand to the type you'll use. Decide if you will be using cloth diapers.
For example, you need to choose between disposable diapers and cloth diapers. You also need to have baby wipes – disposable one, diaper rash cream.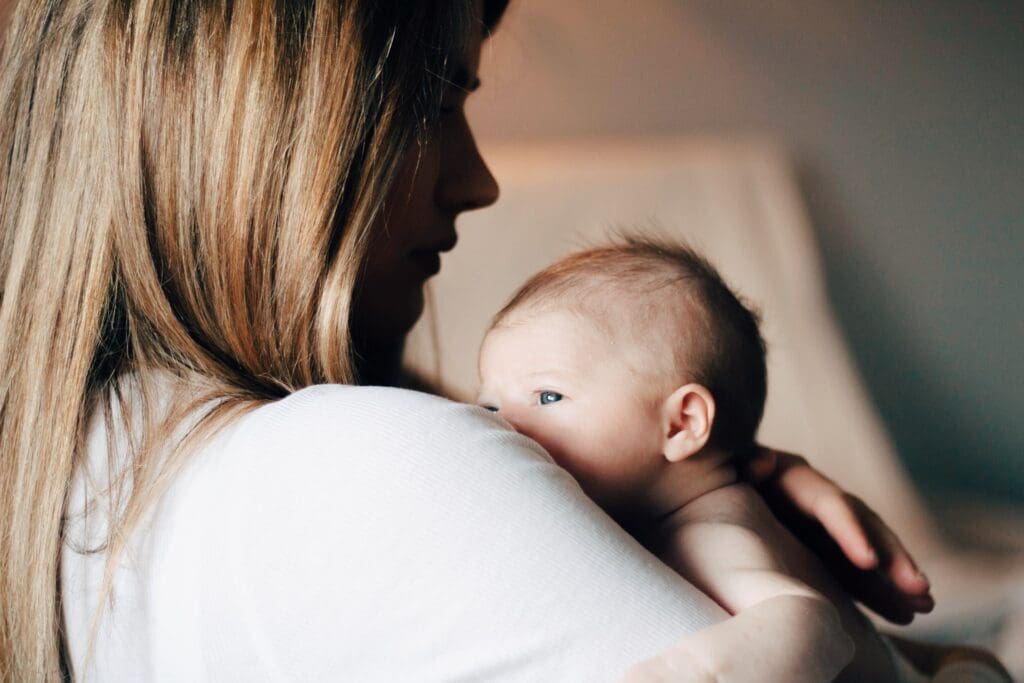 Entertaining Gear
There are times that you'll need to soothe your baby and for various reasons. It would help if you tried to find the tried and tested gear for entertainment when it comes to babies. Babies can be a bit too much to handle at some point, and you need to have the following:
Infant bouncer

Baby swing

Swaddling blanket

Playmat

Pacifiers 
Nursery
The baby nursery needs to be fixed before you get the baby home. A lot of planning that goes into this needs to be set up on time too. Some of the items that you need to have set in the nursery before you get the baby home are:
Diaper changing table

Diaper pail

Crib bedding

Glider 

Toy bin

Laundry bag

Waterproof mattress pad
Travel Gear
You don't expect to stay at home with the baby throughout. At some point, you'll have to go out. You need to have the right gear for this when the time comes. The priority when you're going out should be the safety of the baby. 
Below are some of the gear you need to get for easy and safe travels:
Baby carrier

Diaper bag

Portable play yard

Car seat

Travel system
Before you get the baby home, you need to be fully prepared for the journey. Here are some of the items that you need to ensure you get before you finally deliver. They will make it easier for you to handle the baby, who will be a handful at times. 
Featured Photo by Christian Bowen on Unsplash